Women's Hockey Weekend Roundups: RMU vs. Bemidji State
Ian Kist, Staff Reporter
September 27, 2015
September 25, 2015
Bemidji State 3 (1-0), RMU 1 (0-1): Friday evening, the Colonials kicked off their season against the Beavers of Bemidji State but it was not the outcome they were eyeing, losing 3-1. The first period was scoreless, however, Bemidji State took a 2-0 lead in the second period. The Colonials fought back with a goal by junior Forward Rikki Meilleur later in the second period to cut the deficit to 2-1 but the Beavers were able score an empty net goal in the third period to seal RMU's fate. Junior goalie Jessica Dodds made 32 saves for Robert Morris in the loss.
September 26, 2015
RMU 4 (0-1-1), Bemidji State 4 (1-0-1) (Shootout: RMU 2, Bemidji State 1): the Colonials played game two of their two game weekend series against Bemidji State in a game that saw good freshman play from RMU and a shootout. Freshman Forward Amber Rennie scored two goals Saturday one in which she gave Robert Morris the 3-2 in the second period and later tied the game at four late in the third period which forced overtime. The Colonials two other regulation goals came from the sticks of sophomore Natalie Fraser and Mikaela Lowater. After the overtime period ended scoreless, RMU won the shootout in three rounds 2-1 via goals from Amber Rennie and senior Captain Ashley Vesci. RMU used two goalies in the game as Junior Jessica Dodds and freshman Lauren Bailey both saw playing time in net.
About the Writer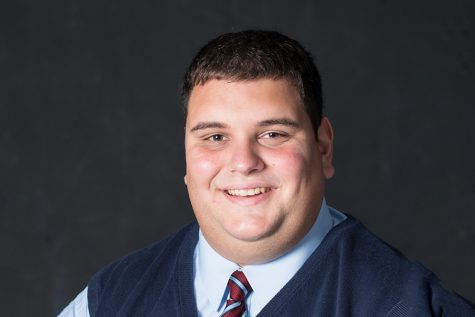 Ian Kist, Sports Assistant
Ian is a communication major with a focus in sport communication and a minor in sport management. He is the RMU Sentry Media Assistant Sports Manager....