Women's hockey weekend roundups: RMU vs. RIT
November 12, 2016
Game One
RMU 4 (8-1-4, CHA 4-0-1), RIT 3 (1-12-0, CHA 0-3-0): RMU made their way to Rochester, New York Friday for the start of a two-game weekend series against the Tigers of RIT. After being down 1-0 early in the first period, the Colonials went on a three-goal run between the 8:15 mark of the first period and the 3:48 point of the second period when sophomore Maggie Lague, freshman Aneta Ledlova, and junior Brittany Howard all found the back of the net past the RIT goaltender to take a 3-1 lead. RIT made it a 3-2 game late in the second period but sophomore Amber Rennie extended the Colonials lead to 4-2 in the third period. A few minutes later RIT cut their deficit down to 4-3 but Robert Morris held off the Tigers for the road conference win. Sophomore goalie Lauren Bailey recorded 16 saves as she picked up the win in net.
November 12, 2016
Game Two
RMU 5 (9-1-4, CHA 5-0-1), RIT 1 (1-13-0, CHA 0-4-0): In Saturdays afternoon contest against the Tigers, the Colonials looked to leave Rochester with the sweep. For the second straight game the Colonials found themselves down 1-0 in the opening period but in game two, the Colonials made sure that was the Tigers only goal of the game shutting out RIT for the remainder of the contest. RMU closed out the game on a five-goal run receiving goals from Meave Garvey, two from Amanda Pantaleo, Jaycee Gebhard and Rikki Meilleur. Senior Jessica Dodds started for Robert Morris in goal as she made 23 saves earning the win.
About the Writer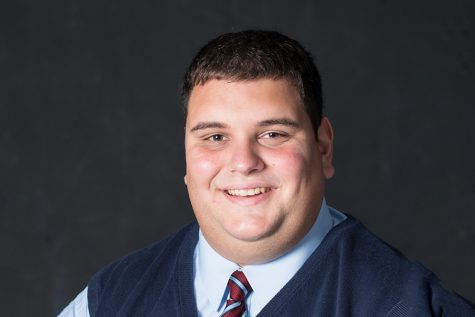 Ian Kist, Sports Assistant
Ian is a communication major with a focus in sport communication and a minor in sport management. He is the RMU Sentry Media Assistant Sports Manager....