Women's lacrosse looking to build off of previous success
  Coming off of the most successful season in program history, the women's lacrosse team is excited to get going once again. Their number two ranking in the NEC Preseason Coaches' Poll is the highest ever here at RMU, and the goals abound with a fresh campaign on the horizon.
  "Going into this year we have even higher expectations for our girls," said assistant coach Kari Morrison. "We had a great 7-2 record going into the postseason last year, but we want to actually get to the championship game this year and make a run."
  The squad got things started with a bang two weeks ago, as they hosted the season opener against Howard that saw RMU double up on the Bison by an 18-9 final. Leading the way in that contest was sophomore Talia Waskowicz with six goals, and freshman Emma Baukhages with five scores.
  "Emma and Talia did a great job," said Morrison. "They definitely found the back of the net and they started to really execute what we've been working on in our attacking end. Our transitions looked good and that's where a lot of their opportunities came from."
  It's just one game, but with the top two scorers being underclassmen, Morrison acknowledged that this is a young team, and the team is excited to see what commences on the field.
  "What's great about a young team is on any given day, someone new can step up," said Morrison. "Every day they have an opportunity to do something great and we're looking forward to seeing how that plays out."
  There are some familiar names on the roster as well, including senior midfielder Colleen O'Donnell, who led the nation last season in caused turnovers.
  "We're going to expect her to still continue that path throughout this year," said Morrison of the Oregon native O'Donnell. "She's a heck of an athlete, and we really rely on her to make changes during the game."
  Including the match against Howard, the Colonials will face eight non-conference opponents before getting into NEC play once late March rolls around. RMU feels that the added games outside of the conference will give them that competitive advantage when taking on familiar foes mid-season.
  Looking to build upon last season's successes, the coaching staff has seen a change in the atmosphere around the locker room, and on the field. Morrison believes that the new attitude will be crucial throughout season.
  "It's the change in culture that we experienced last year," said Morrison. "It's the refuse to lose mentality that they bring everyday to practice. Every day that we're working on something, they know that they're working towards something greater and I think that's been really exciting this year."
  Of course there is still plenty to work on, as there is with every squad in the middle of February, but the future looks bright for RMU women's lacrosse.
  "There's a different energy with our team this year," said Morrison. "We're just looking to keep moving forward, continue learning from our mistakes and coming out even harder the next day."
  If the early indications mean anything, there's a good chance that the rest of the NEC will be taking notice come springtime.
About the Writer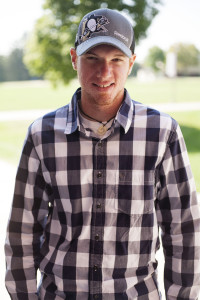 Brooks Bratten, Staff Writer
Brooks is a senior communication major with a concentration in sports journalism. He is currently the lead anchor on RMU-TV's Colonial SportsCenter (CSC),...