Women's soccer ready to bounce back from tough 2012 campaign
After suffering a dismal season last year, the Robert Morris women's soccer team is poised to get back on the winning track under longtime head coach John Kowalski.
Now that the injury plagued 2012 season is in the past, Kowalski is expecting big things from this year's squad.
"Experience is an important aspect of the college game and last year, quite a few of the upper classmen were injured and freshmen had to carry us," said Kowalski, who enters his 13th season as head coach. "However, we learned from it and we moved forward and that's why I'm expecting a much, much better season in our results in the wins and losses because we have the experience."
The Colonials return nine starters and 15 letter winners from last year's team that went 2-16-2.  Along with a strong core of veterans, including seniors Katie Austin, Alexa Sarsfield, Johanna Kadam, and Becky Schoenecker, some freshmen talent has been added to the roster.
One of whom is Moon Township native Antonia Grese.
"In practices she's been doing some terrific things, she's coming with tons of accomplishments and credentials," Kowalski said. "I think it will take half a season or the games out-of-conference to make a transition to the college level. I think we will see a significant contribution from her as the season is going."
Grese agrees with her coach that the seniors and their leadership are vital to the program's success this season.
"The seniors have done so much for us, even already. They know what they're doing and they're very helpful, a lot of tips are being thrown out," said Grese, whose high school is situated less than a mile from RMU's campus. "It's so different from high school, everyone here is so good, and everyone knows what to do. There's not one particular thing I can point out, everyone has so much passion for soccer."
In order to build confidence throughout the team, freshman Erin Ritzer believes it is important to start league play off with a victory.
"I think it's good just so we know that we have confidence in ourselves, so it's easier to carry that over to games that really matter," she said.
In the Northeast Conference preseason coaches' poll the, the Colonials are picked to finish sixth out of nine teams, but Kowalski believes that the ranking won't factor into the team's success.
"It's nice we have something for publicity sake," he said. "But I'm not sure if that is really a realistic aspect of the game, to use it one way or another to our advantage or disadvantage."
After winning both exhibition contests against California University of Pennsylvania and IUP respectively, the Colonials are riding a winning wave, something Grese hopes will continue during the duration of the 2013 campaign.
"The momentum's going to be really good. That's definitely going to help us out," she said. "The play was good, and we know what we need to work on."
About the Contributors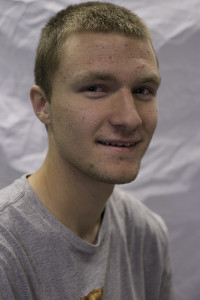 Jarod Johnson, Staff Writer
Jarod, a freshman majoring in communications, enters his first year with the student-run newspaper, "The Sentry." As a sports writer who played baseball...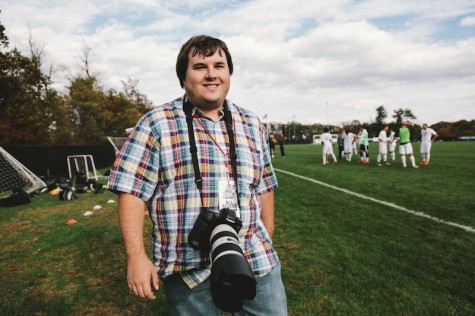 Kyle Gorcey, Freelance Sports Photographer
Kyle is a senior Communications major with a concentration in journalism at Robert Morris University who is a writer and sports photographer for The Sentry. The...