Women's volleyball team hungry for first place finish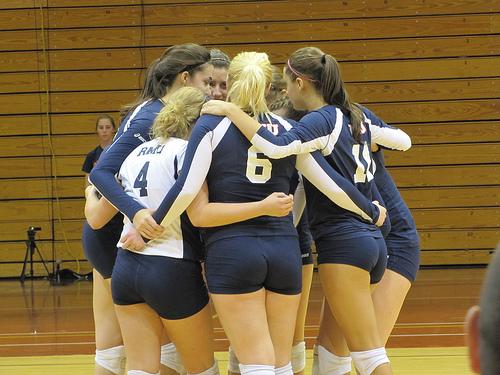 The new school year is starting up at Robert Morris, and with it, the RMU women's volleyball team is hungry for a first place finish.
The program, coached by Dale Starr, lost four seniors from the previous season and though there are no seniors on the roster this year, he is looking to his sizable junior class to provide leadership.
"We finished second two out of the three years I have been here and this group has been very close and is very hungry to get over the hump," said Starr of the NEC preseason coaches' poll. "Long Island is a very good team, very experienced Central Connecticut is going to be a good squad and Sacred Heart is always good."
The squad is set to play larger universities such as Indiana and Rutgers in the Indiana Invitational, which can provide valuable experience for a young squad.
"You just want to go out and have fun and compete against these bigger teams, there is really no pressure on us," said Starr, who enters his fourth season with the Colonials. "If we win, it's a great bonus for us, but on paper, we are supposed to lose. It's easier to prepare for those teams because there is a lot less expectation of actual success."
Junior middle blocker Becky Jay, who was voted to the All-NEC team in 2012, believes that her dedication to the program can better the team in the long-run.
"I am going to keep working hard, and we will all compete for each other and just work to make each other better," said Jay, who set an RMU record for single blocks in a season. "I know that that [breaking her blocks record] is not going to be good enough because I obviously have to be better than last year and just keep working to be better."
A new addition to the team, freshman Leah Dunivan is excited to contribute what she can to the program.
"I have always been a physical blocker and middle, so I plan to bring presence to the net," said Dunivan, a middle blocker. "They [the coaches] are so supportive and help me so much."
Starr said that every contest is crucial in its own right.
"Every match is important but we need to get the NEC started on a good note, and we have a tough road trip at Farleigh Dickinson and Sacred Heart to start the NEC," he said. "The first match at FDU, you always want to get off to a good start in NEC play and you can't get to first place without going through the first couple matches, so that is going to be a good test for us on the road."