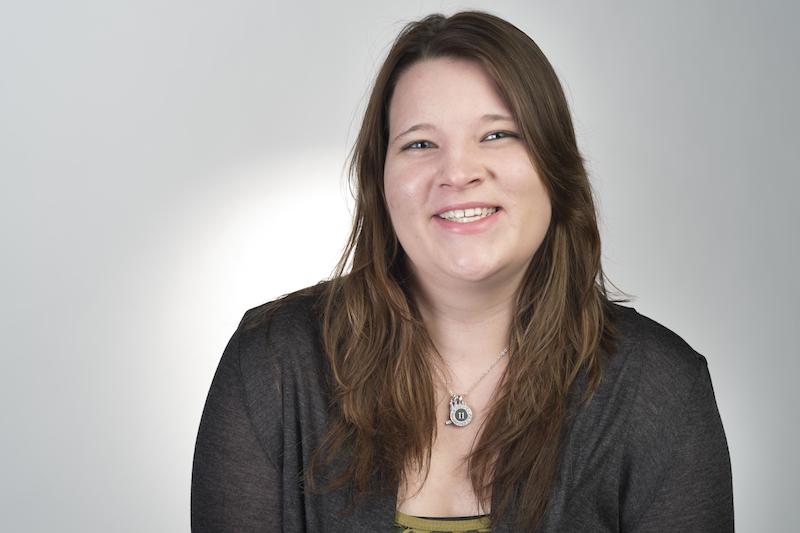 Audrey Gardner is a senior advertising major with a minor in sport management. She is the Social Media Editor for RMU Sentry Media. She is the author of the D1: ACHA Club Hockey blog.
In her free time, Audrey enjoys attending local sporting events and reading.
After graduation Audrey hopes to stay local and work with one of the Pittsburgh sports teams.
Audrey Gardner, Social Media Editor
Feb 22, 2016

Hockey Roadie: CHMA Playoffs Day 1

(Story/Media)

Feb 13, 2016

Colonials continue hot streak

(Story/Media)

Feb 10, 2016

Colonials wrap up conference play

(Story/Media)

Feb 07, 2016

Colonials knock Lakers out of the water

(Story/Media)

Jan 25, 2016

Conference play produces 15th win of the season

(Story/Media)

Dec 25, 2015

'Tis the season for giving back

(Story/Media)

Nov 22, 2015

Colonials Swoop past IUP

(Story/Media)

Nov 08, 2015

Strong weekend with strong results, Colonials take two huge wins

(Story/Media)

Nov 07, 2015

RMU takes the Bulls by their horns in a 4-3 shootout victory

(Story)

Nov 01, 2015

Colonials pull a few tricks and treats for win against Pitt

(Story/Media)

Oct 27, 2015

Colonials continue strong conference play

(Story)

Oct 18, 2015

RMU roars past the Tigers

(Story/Media)

Oct 17, 2015

Despite third period efforts Colonials fall to Canisius

(Story)

Oct 11, 2015

Rehrer continues to play strong, Colonials take game from WVU

(Story/Media)

Oct 03, 2015

Conference play kicks off with a win

(Story/Media)

Sep 20, 2015

RMU Takes Game Two Against Indiana

(Story)

Sep 19, 2015

Multipoint efforts drive Colonials to victory

(Story/Media)

Sep 16, 2015

RMU ACHA DI Hockey: Season Preview 2015

(Story)

Sep 14, 2015

This Year's Scavy Cup Winner Is…

(Story)

May 16, 2015

ACHA DI hockey welcomes 21 prospects

(Story)

Mar 07, 2015

International appeal

(Story)

Feb 23, 2015

RMU ACHA club hockey team captures title

(Story)

Feb 08, 2015

Colonials shutout by Dukes

(Story)

Feb 07, 2015

RMU climbs past Mountaineers to secure trip to Nationals

(Story)

Feb 01, 2015

RMU finds "Pride" in 9-5 win

(Story)

Jan 24, 2015

RMU ACHA DI hockey notches first win of 2015

(Story)

Dec 09, 2014

RMU: Last-minute DIY gift ideas for the Holiday season

(Story)

Nov 20, 2014

Gayso and company making mark early

(Story)

Oct 25, 2014

RMU ACHA hockey teams finds its way past the Hawks

(Story)

Oct 06, 2014

Breast Cancer Awareness

(Story)

Oct 04, 2014

RMU 'Dukes' it out with cross town rivals

(Story)

Oct 02, 2014

The Moore Brothers

(Story)

Sep 20, 2014

ACHA: Thrilling start sets stage for a strong season

(Story)

Sep 12, 2014

And the Scavy Cup goes to…

(Story)

Sep 12, 2014

Men's Lacrosse adds two assistant coaches

(Story)

Sep 07, 2014

RMU ACHA welcomes largest recruiting class

(Story/Media)

Sep 04, 2014

Prugar looks to build off of strong first season as manager

(Story)

Aug 27, 2014

Men's lacrosse welcomes new assistant to coaching staff

(Story)

May 18, 2014

RMU ACHA DI hosts prospect camp for incoming players

(Story)

Apr 20, 2014

Men's lacrosse falls to Bulldogs on senior day

(Story)

Mar 22, 2014

RMU women's lacrosse puts out Flames for sixth victory

(Story)

Mar 22, 2014

RMU lacrosse defeats Jacksonville 13-9

(Story)

Mar 16, 2014

RMU pulls a few tricks to earn second win

(Story)

Mar 09, 2014

RMU men's lacrosse falls to soaring Hawks

(Story)

Mar 01, 2014

ACHA DI hockey finishes season on high note

(Story)

Feb 16, 2014

RMU ACHA D-I hockey team thanks fans with open skate

(Story)

Feb 08, 2014

RMU ACHA D-I men's hockey team unable to secure first win since winter break

(Story)

Jan 25, 2014

ACHA DI hockey team suffers second loss in a row

(Story)

Dec 08, 2013

Colonials split weekend home stand with 7-2 win against Canisius College

(Story)

Nov 09, 2013

ACHA DI hockey team suffers first home loss

(Story)

Nov 04, 2013

ACHA DI knocks off John Carroll

(Story)

Oct 21, 2013

Shootout victory leads to seventh win of season for ACHA DI

(Story)

Oct 21, 2013

Annual team scavenger hunt leads to day of bonding

(Story)

Oct 05, 2013

RMU ACHA club hockey skates to 5-1 victory over SRU

(Story)

Oct 16, 2012

Davis continues soccer career at RMU

(Story)

Aug 27, 2012

Thunder from down under: Colonials look to capture NEC title with help of Australian players

(Story)