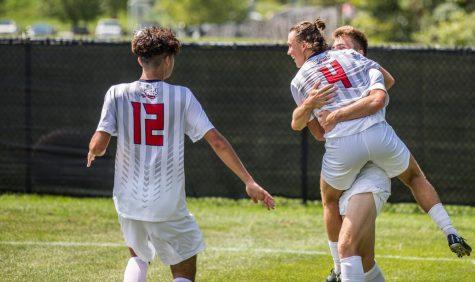 Jonathan Hanna, Contributor

October 19, 2018
MOON TOWNSHIP, Pa.- The Robert Morris Colonials men's soccer team (4-9-1, 2-3-0 NEC) played host to the Northeast Conference leading LIU Brooklyn Blackbirds (10-3-1, 5-0-0) on Friday. On a crisp fall day at the North Athletic Complex, the Colonials would drop the contest 1-0 to the No. 89 ranked te...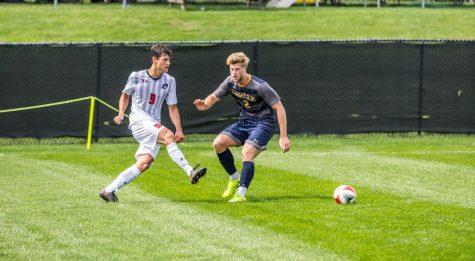 Samuel Anthony, Digital Content Manager

September 15, 2018
Moon Townsip, PA — The Robert Morris Colonials (1-5-1) shut down the La Salle Explorers (2-5) and battled their way to their very first win of the season as they narrowly defeated the Explorers 1-0. The offense was a commodity that was hard to find in this matchup as both teams came into the day...