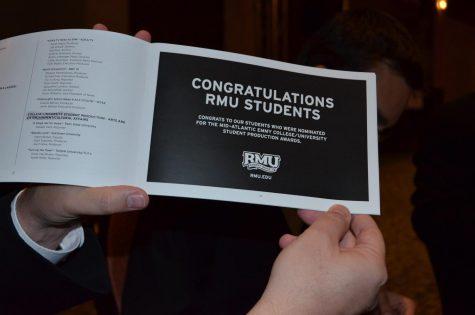 Brittany Mayer, News Manager

September 9, 2017
RMU has won one College/University Student Production awards out of 4 Mid-Atlantic Emmy College/University nominations. Out of the nominated are 22 students and one faculty member. Students have been nominated for the Long Form, Sports-Live Event and the Public Affair/Community Service categories....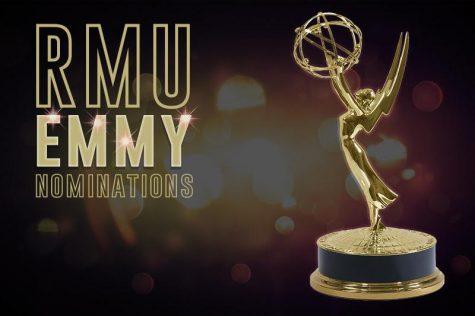 Delaney Hassell and Brittany Mayer

August 3, 2017
Robert Morris University has received four nominations in the Mid-Atlantic Emmy chapter's College/University awards this week. The announcement was made Tuesday at the 2017 Mid-Atlantic Emmy Awards Nomination Party at WQED-TV studios. 22 students, 1 faculty member and one staff member are amo...