A new journey: My first taste of the "Big Apple" part II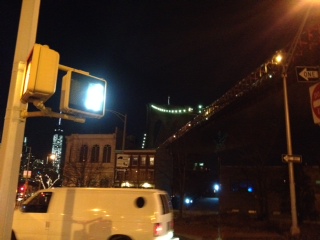 As the conference began on this chilly New York day, I was a bit skeptical of how interesting the sessions I chose to attend would be. It started off well as I learned a few new tricks to add my graphic design arsenal. Then came the biggest session of the conference; a speech by CBS News Anchor Scott Pelley.
The speech was outstanding.
My favorite session of the day, though, was easily the improv comedy session. (If you have read any of my previous articles, this shouldn't come as a surprise). The instructor was a very funny guy, and the interactive games were hilarious.
Exploring the city was a great way to pass time during my break. I don't think I've walked more than I have in the past two days in a long time. Check that, I definitely haven't. The NHL Store, Disney Store, and Toys R'Us were the highlights of the exploration, which was capped off by a delicious roast beef sandwich at a nearby deli.
As night fell, we ventured to the city of Brooklyn. This marked my first experience with the subway system, which by way, was an absolute nightmare! It was only supposed to take one train to get there… For us ,it took three on the way to, and two on the way back. So much for my great sense of direction. Oh, and a word of advice, hold on when the subway starts moving, I learned the hard way, and so did the group of people crammed next to me.
Brooklyn was beautiful as we stood underneath the Brooklyn Bridge. We went to one of New York's most famous pizza places, Grimaldi's. And the pizza did not disappoint! It was fantastic. (It's still got nothing on a Primanti's sandwich though!).
About the Contributors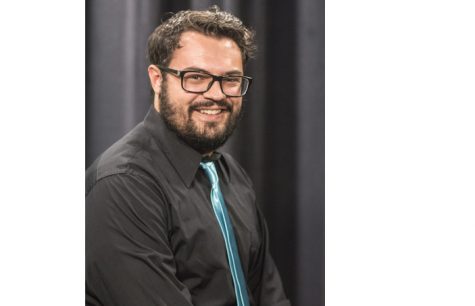 Matt Merlino, Chief Graphic Designer
A senior Media Arts (Graphic Design) major, Matt is the award-winning Chief Graphic Designer for RMU Sentry Media. His design work has won first place...
Nick Buzzelli, Sports Editor
Nick is a senior communication major with a concentration in journalism at Robert Morris University and is the Editor-in-Chief of RMU Sentry Media.

In...