A place of her own
One of the newer, independent YouTube channels that I have been following belongs to Safiya Nygaard with content that dives into, as she puts it, beauty, style, and weirdness. Beginning each video with a cheery, "Hello, Friends," she uses that friendliness and her natural wit to give the videos a unique touch that you won't find anywhere else.
Being new to managing her own channel and producing content for herself, Nygaard puts time and effort into fresh and interesting material that reflects her interests. It is clear that she draws inspiration from being able to tell people about something in a way that informs and entertains.
"I do a lot of research into new beauty products and fashion items that people are talking about or that I would want to use, and, oftentimes, those products work really well for videos," Nygaard said. "I also am inspired by a lot of other YouTubers and the work that they do."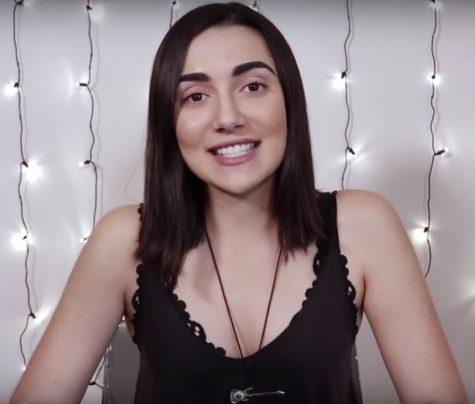 The material currently posted to the channel definitely has a feminine slant, but the show's humor makes it the content interesting to anyone who watches. The videos often start with the premise of looking at a specific beauty product, such as "Peel-off Eye Shadow," and she proceeds to try them out on herself to see if they really work.
Besides Nygaard, the shows feature cameo appearances from her friends, her boyfriend, Tyler, and even her cat, Crusty. They help keep the channel entertaining for anyone who catches a post–no matter what the primary subject matter might appear to be. For example, Crusty has a starring role in "Walking Our Cat for the First Time" when his restlessness resulted in an entire video that covered walking a cat, a walking harnesses and Crusty getting comfortable on one—although it isn't exactly clear who is walking who.
There's even a bit of a nerdy flair to the channel with Harry Potter managing to get some attention. When it came time to test "Harry Potter Sorting Hat Bath Bombs," Tyler was recruited to get a guy's opinion on the product being reviewed.
Running your own channel and, in effect, being your own boss can be challenging, so she counts on her boyfriend to not only appear in the videos but also to help keep her on track. This is especially true when it comes to meeting the three times-a-week posting schedule she has set.
"Keeping up with my upload schedule can be hard, but my boyfriend Tyler is super helpful for keeping me accountable for finishing edits and shoots," Nygaard said.
With over a million followers already, she isn't about to sit back and stick to the current formula. This Stanford University graduate has definite plans for where she wants to take her media brand.
"I have a few more larger videos and series [that] I want to start on my channel this year," Nygaard said. "I don't want to say too much, but I want to have a few different series running on my channel at once."