Ant-Man: Good things do come in small packages
Last week I saw the Minions movie, and it was absolutely ridiculous. This week, I saw Ant-Man, and while this movie is ridiculous too, it is ridiculous in all the right ways.
Based off the Marvel comic of the same name, Ant-Man plays out as the story of ex-con Scott Lang's (Paul Rudd) journey to becoming the super hero you probably never knew existed. With the help of former Ant-Man Hank Pym (Michael Douglas) and his daughter Hope (Evangeline Lilly), Lang's Ant-Man sets out to stop the powerful atom shrinking technology that makes his suit work, from being sold to the evil agency Hydra by Pym's former apprentice Darren (Corey Stoll). Got all that?
In a lot of way this movie seemingly borrows the now infamous Guardians of the Galaxy formula. Marvel took a little-known property, cast a famous funny guy in the lead, loaded the script with self-aware humor and pushed it to audiences with very little explanation as to what was going on.
It worked expertly for Guardians and it seems to work just as well for Ant-Man too. The key, like in the case of most movies, is going to be word of mouth. The story is bit of a far stretch for people to venture out and see on their own accord, but if they manage to get enough people talking, it should do well. And because it's a Marvel movie, I assume it will.
As far as the look of the movie goes, it actually has a very unique and fun feel to it. My favorite part still stands at the first time Scott shrinks down in the Ant-Man suit and has a mini, terrifying adventure in his bathtub. It has way less of a Honey I Shrunk the Kids feel than I was expecting, which if really actually needed (though I can't say that some spot on ant Claymation wouldn't have added to this cheeky picture).
Having the bulk of the movie in small-scale would have gotten old fast, and not enough of it would make it equally tedious, but fear not, there seems to be a perfect balance between the mini-view of the world and the average everyday view that keeps you interested and entertained while simultaneously balancing the entire stylistic look of the movie.
The performances are also a key feature in this film. Paul Rudd may be the last person you'd expect to be running around as a super hero, but he pulls off the role quite convincingly. Evangeline Lilly or as I'd like to remember her, Kate from LOST did equally well, and absolutely rocks the now popular Bryce-Dallas-Howard-in-Jurassic-World-haircut.
The real stand out for me however was Michael Douglas as the former, original Ant-Man, Hank Pym. He may not be physically fighting crime at this point in his life, but his in-headset directions to Scott sort of make him the light beer of Jarvis, which is absolutely awesome. That aside, he also does a great job at bringing a more serious tone to such an out there movie.
As far as I'm concerned, Ant-Man the first movie out in weeks that is worth getting excited for. It's subject matter is different than what you're use to, the nods to future Marvel movies will get any comic or movie fan excited, and the brief look into the current Avengers situation is reason enough to venture to your local theatre for a screening. Marvel's really done it again and despite how bizarre the name and subject matter might be, it really does impress. Then again, is anyone really that surprised? Ant-Man opens in theatres everywhere July 17.
About the Writer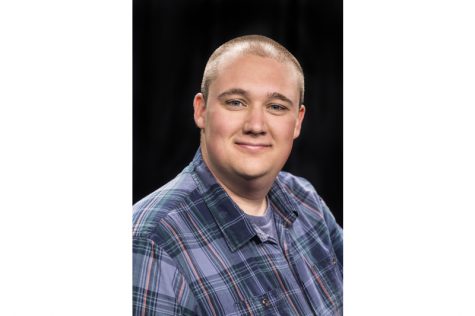 Eddie Sheehy, Digital Content Director
Eddie Sheehy is a senior TV/Video Production major. He is the Digital Content Director of RMU Sentry Media and the General Manager of RMU TV. He previously...