Create your own Netflix
In a late July shareholder update, Netflix, the popular media streaming service, announced they have over 50 million subscribers. It's easy to see why:  Eight bucks a month grants access to a ton of digital content. But what if you're one of those people that already own a bunch of digital content? Whether it's music, movies, or tv shows, there is a way to watch your own personal media from anywhere, just like Netflix.
It's called Plex and it is a software package that allows you to organize and access all of your digital content. Once you set up the service, you can watch the media you already own from anywhere in the world. Plex is not a 'cloud' service. You do not upload all of your content to some website in order to watch it. Instead, you create your own server that hosts the Plex platform.
It might sound daunting and there may be a bit of startup cost to all this, but it's really easy and totally worth it in the end. Just like any website, it has to be hosted on a computer somewhere, and in this case that somewhere is in your house.
The benefits to this have already been mentioned. You don't need to upload all of your movies to someone else's server, but you will need a spare computer that is capable of hosting your little media platform. That computer doesn't need to be top of the line, as long as it has enough storage capacity for all your media and runs at a slightly better than snails' pace, you'll be good.
You will also need to have a decent router for your LAN and a good internet connection to access your media from outside the house. The Comcast or Verizon routers you get when you sign up for an internet package will do just fine. You may also want to hardwire your server to your network, as WiFi can be a bit temperamental when seeing a lot of activity.
So let's say you've got the hardware and the internet connection. All you have to do now is download the free Plex Media Server application onto the computer. Once set up, Plex will index all of your media, and automatically download any missing metadata. That means that if you've got a video file entitled "Anchorman," it will automatically make the name of your video "Anchorman: The Legend of Ron Burgundy" and attach a picture, as well as download the description and all the normal stuff you would find on the back of the DVD. Best of all, it does all of this inside of an easy to use and beautiful user interface.
At this point, from anywhere on your LAN (any computer in the same house as your media server) you can watch all of your media, just like Netflix. And you're not limited to watching your media on a computer. Plex currently has apps available for Android and iPhone, and also has apps for Smart TV's, Roku, Chromecast, and Xbox for a small one time fee unless you're a paying customer with a 'Plex Pass.'
The monthly, yearly, or lifetime subscription fee allows Plex to download trailers for unwatched media, and allows you to setup different users to access your server. With a simple port forward on your router, you can enjoy Plex from outside your home as well.
 Plex is not a replacement for Netflix, but it might be a good addition for someone who has a ton of media scattered around the house. Check it out at plex.tv, and let me know how you organize your media below in the comments section.
About the Contributor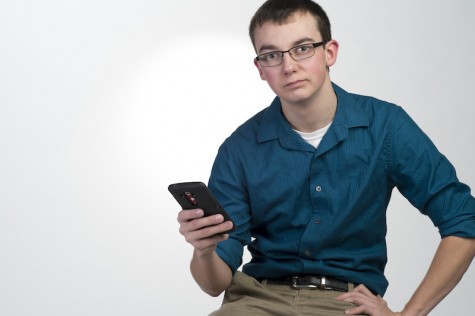 Dylan McKenna, Digital Content Manager
Dylan is a sophomore at RMU and is the Technology Manager for The Sentry. He is a software engineering major and is responsible for maintaining the technical...