Cuphead
Watch out Mickey Mouse, there's a new 1930s cartoon character on the loose, and his name is "Cuphead."
The game "Cuphead," produced by StudioMDHR Entertainment, was recently released for Xbox and Steam for PC. It has already been met with critical acclaim.
It's not hard to see why. "Cuphead" will please any fans of the old-timey style of animation. Though the game's animation flows just as well as any modern game, it is done in a style that bears distinct resemblance to the early Disney cartoons. Fans of "Bendy and the Ink Machine" will enjoy the similar inspirations, but the similarities end there. While "Bendy" is a 3D first-person horror, "Cuphead" is a 2D run and gun. And while "Bendy" examines the animation process itself, "Cuphead" throws you right into its animated world.
In "Cuphead," you play as either Cuphead or his brother Mugman. They are two young brothers, with a literal cup and mug for their heads. As the opening cutscene tells you, they have just lost a dice game with the devil, and sold their souls in the process.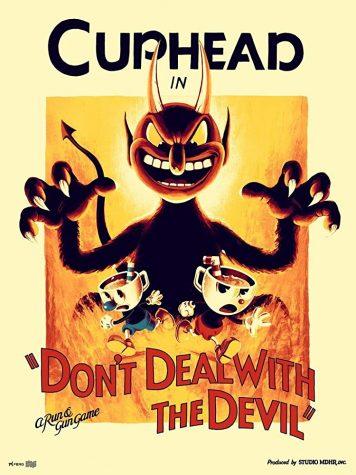 The only chance they have is to hunt down all of the devil's unfulfilled contracts and collect their souls on his behalf. The game consists of the player traveling to three different worlds to do just that and finally confronting the devil at his casino.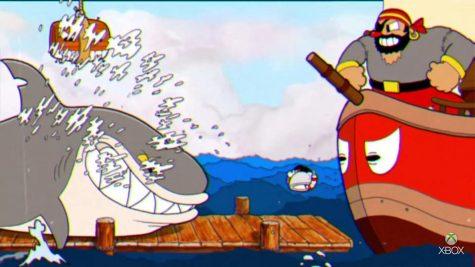 Despite a plot that quite literally revolves around selling your soul, "Cuphead" exudes an undeniable charm. The game is a platformer, so primary gameplay consists of beating each boss by avoiding their attacks and shooting off your own. But, there are a few special levels that require the player to run through the level while shooting pop-up enemies and are more reminiscent of games like "Super Mario Bros."
The bosses that you encounter are creative and challenging, the backgrounds are beautiful and there are multiple endings. A single playthrough takes about four to five hours. "Cuphead" is a good choice for both fans of the old-fashioned style of animation and fans of classic platformers such as "Mario." Players can play alone, or they can engage in multiplayer mode to work together. "Cuphead" costs just under $20, but it's well worth it.