Eddie's Oscar Recap
Disappointing winners and a boring show
There are usually few nights I look forward to more than the night The Academy Awards are held. In many ways, The Oscars are my Super Bowl, and are usually a night of unspeakable enjoyment for me. This year, however, the 87th Academy Awards proved to be something else entirely.
I'm going to start by getting the embarrassing part out of the way. This year I only got fourteen of the twenty-four categories correct. In any circle this is a pretty rotten score, but for me this is especially hurtful. It's the lowest number I've gotten in more than five years, or to put it another way, the worst I've done since I was a freshman in high school.
My record may not show it right now, but I do my homework when it comes to The Oscars. I watched every single movie nominated this year, I read hundreds of articles on them and I cross-examined my list against countless other film critics. I was so sure I had this award season's picks on lock, and yet, at the end of the night I had only scored a measly 58 percent.
What happened, you asked? I was wondering that same thing.
After some contemplation and a lot of swear words, I find myself coming back to a theory I came up with a month ago. This year was just an incredibly bad year for movies, and an even worse year for The Oscars.
As I look back now at all the movies nominated, I can say with confidence that I truly loved and enjoyed only two of the films up for Best Picture– Boyhood and The Imitation Game. As for the rest, I was either incredibly indifferent towards, or didn't like at all.
Now I'm not saying that if I don't like a movie, I can't think it's well done (if that were the case, The Grand Budapest Hotel and Birdman would have never appeared as any of my picks). Rather, what I'm saying is that if someone like me had trouble getting excited about the Oscar nominees this year, than it must have been brutal for the average person.
Look at all of the films up for awards this year. How many of them did you actually see? One? Two, maybe? Do you even really care about the Oscars at this point? I feel like the answer from most people is no.
I could go on all day about how the experimental movie Boyhood and its prolific director Richard Linklater were snubbed more than once last night, but what's the point? The fact of the matter is nobody cares about Boyhood, nor do they care about the movie that ended up winning the night's top accolade, Birdman.
You'd almost have to be a critic to actually want to go and see these movies, and the same can be said for the award show itself this year.
Besides Neil Patrick Harris's opening song and dance number, the night lacked any real pulse or enthusiasm. The three hour show dragged on, and it seemed like every few minutes another award was given out to a person no one has ever heard of, for a movie that they didn't go see.
Now, perhaps I'm being harsh, and perhaps I am bitter from the night, but I think what I'm saying is actually true. This years Oscars were boring, soulless, and disappointing. Hopefully next year brings a better platter of films that are not only enjoyed by the masses, but also deserving of the honor that is an Academy Award.
Best Picture
Birdman — Alejandro G. Inarritu, John Lesher and James W. Skotchdopole
Best Director
Alejandro González Iñárritu — Birdman
Best Actor
Eddie Redmayne — The Theory of Everything
Best Actress
Julianne Moore — Still Alice
Best Supporting Actor
J.K. Simmons — Whiplash
Best Supporting Actress
Patricia Arquette — Boyhood
Achievement in Costume Design
Milena Canonero — The Grand Budapest Hotel
Achievement in Makeup and Hairstyling 
Frances Hannon and Mark Coulier — The Grand Budapest Hotel
Best Foreign Language Film
Ida  – Pawel Pawlikowski
Best Live Action Short Film
The Phone Call — Matt Kirkby and James Lucas
Best Documentary Short Subject
Crisis Hotline: Veterans Press 1 — Ellen Goosenberg Kent and Dana Perry
Original Screenplay 
Birdman – Alejandro G. Iñárritu, Nicolás Giacobone, Alexander Dinelaris, Jr. and Armando Bo
Achievement in Sound Mixing
Whiplash — Craig Mann, Ben Wilkins, Thomas Curley
Achievement in Sound Editing
American Sniper —  Alan Robert Murray Bub Asman
Achievement in Visual Effects
Interstellar — Ian Hunter, Scott Fisher, Andrew Lockley and Paul Franklin
Best Animated Short
Feast — Patrick Osborne and Kristina Reed
Best Animated Movie
Big Hero Six — Don Hall, Chris Williams and Roy Conli
Achievement in Production Design
The Grand Budapest Hotel — Adam Stockhausen and Anna Pinnock
Achievement in Cinematography
Birdman — Emannuel Lubezki
Achievement in Film Editing
Whipalsh — Tom Cross
Best Documentary Feature
Citizen Four — Laura Poitras, Mathilde Bonnefoy and Dirk Wilutzky
Best Original Song
Glory — John Stephens and Lonnie Lynn
Best Original Score
The Grand Budapest Hotel — Alexandre Desplat
Best Adapted Screenplay
The Imitation Game – Graham Moore
About the Writer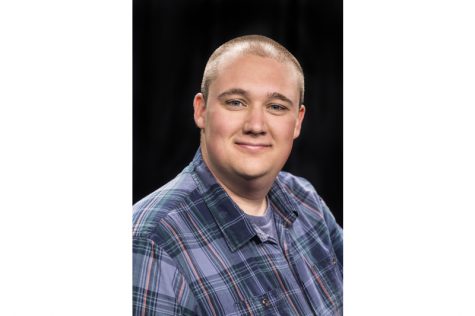 Eddie Sheehy, Digital Content Director
Eddie Sheehy is a senior TV/Video Production major. He is the Digital Content Director of RMU Sentry Media and the General Manager of RMU TV. He previously...