Folk Country`s Rise to the Charts
Jonah Hoy, Arts and Entertainment Assistant Editor
September 15, 2020
Today's modern charts are heavily dominated by the pop and hip-hop genres, with only some variations and outliers that find its way on the charts every once in a while. Anyone under the age of 23 has heard their parents say, "Music was better in my day."
Is it true? No. They're just old and do not like change, but what boomer does? So just wait until they hit 65 and throw them in a home and crank the volume up to 11. For some, this may seem a bit harsh, so you could always try a more diplomatic approach. Finding the common ground.
That pipe dream peace offering may be layered in an environment defined by cheap beer, tractors, and dirt riddled spurs. A genre that has gone on to become more a meme than anything, country has gotten a bad reputation in the last 10-15 years. With the shifting landscape of sound in the genre though, country might be heading in a great direction.
Tyler Childers, an Appalachian, Kentucky-born, goat roper has been gaining steam in the past four years with his folk, singer-songwriter sound. While he does have a band he travels with, his truly inspiring songs are the ones where it's just him and his guitar. This soulful ranch hand made a breakthrough with his acclaimed album Purgatory in 2017.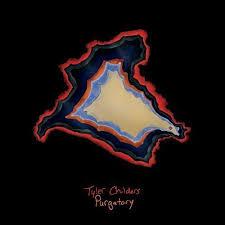 Tyler puts simple topics and breathes it out with emotional ecstasy. Ironically, most would think a song about coal miners would have no depth. With lyrics about Christianity and working the land and at the same time with his southern wail reaching us "youngins" with tales of not fitting in, broken hearts, and the youthful stubbornness of us twenty-somethings that anyone over the age of 30 detests.
He is not the only one to put this genre back to the top tier and able to mend you and your families' unwillingness to understand. Other saviors like Jason Isbell, Sturgill Simpson, Colter Wall, Chris Stapleton, and Cody Jinks. All these boys got the soul of a cliché poet and the sound of twang fingers with fiddles.
Another up and coming artist with a new album that just released during quarantine is Zach Bryan. The Childers fanatic and 24-year-old military vet is climbing up the ladder with the song "Elizabeth." Like Childers, Bryan has the emotional range of a returned man at the end of his telltale life, but the deep and unweathered mind of a kid just getting started.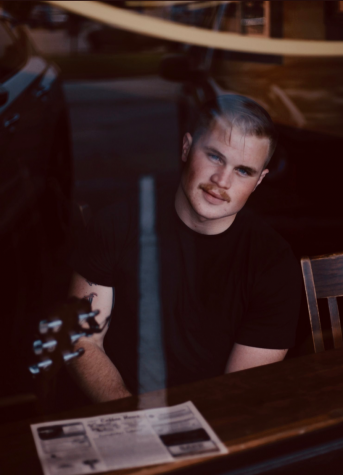 A little more angsty than the others, he pulls his anger and grace thoroughly through those strings and words that hit perfectly. Listening to his first album DeAnn, the album portrays his anger of everyone's judgments and his frustration at everyone just trying to make a buck off of his hurt. All while he still finds the time to love and reminiscence about his friends drunk and drug-filled mishaps as a kid.
When you and your parents are arguing over your generation's wrongdoings, plug in the aux and make sure to show them these belt buckle conquistadors that'll bring them back to their days of Hank, Dolly, and Waylon. With elements of Taylor and Croce, that story of their biggest triumphs and the hardest downturns will make you laugh till you are stupid and make you cry like you were the one who was cut.
Do not let these wrinkly has-beens put down and criticize us about how days were better with Madonna and the Brady Bunch. We have Keeping up with the Kardashians and Sicko Mode and let's own it and strut it.
A genre with many accolades and acclaimed artists. A generation in the middle of social unrest. What better way to sum up our sorrow for the older generation's sympathy than these grassland heathens. Do not be misunderstood and grab that hat, roll up those sleeves and proceed please, to boot, scoot, and boogie.