Gaming for a cause
Gamers of all walks of life (and systems) met at RMU's Yorktown Hall on Oct. 7-8 in the name of one cause: helping children in need.
Organized by the Top Secret Colonials (TSC), a group of students that focuses their efforts on raising awareness on cyber security, the event offered the gaming community of RMU a chance to mingle and interact over their hobby and passion of video games.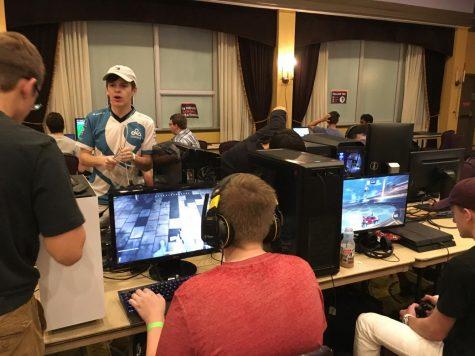 "This idea is actually spun from another organization that does a one-week-long marathon," Vincent Passerini, TSC vice president, said. "Ours is a smaller rendition of it that supports the same non-profit organization."
This is the sixth annual game marathon for the TSC, but it's remarkable as their first 24-hour one.
"Usually we do 12 hours," Passerini said. "We're usually done by 11 p.m., so we have another whole 12 hours to go. That will be interesting for us all."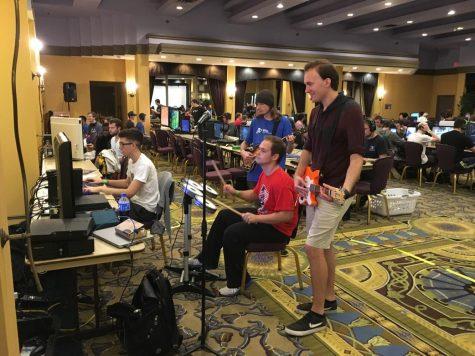 However, this wasn't just a small gathering of laptops. The people who attended the event take their hobby seriously and have the equipment to make their experience the best possible. Xbox to PlayStation to high-end PC towers lined the hall — all playing separate games or creating one giant party that the players could take part in.
"No businesses donated, but this is an entire campus effort," Passerini said. "We pull a lot of power and a lot of Ethernet, so it's us, Student Life, Facilities, Maintenance and Operations who all have to play our part to make the event possible. There's no outside (help), but it's a lot of inside effort."
With so many people in one place, tournaments were bound to arise. The TSC offered a variety of them for anyone to play — from social games like "Quiplash" to fierce competition like "Super Smash Bros. Melee." The winners of these tourneys received TSC gear and and gift cards — making the stakes even higher between the competitors.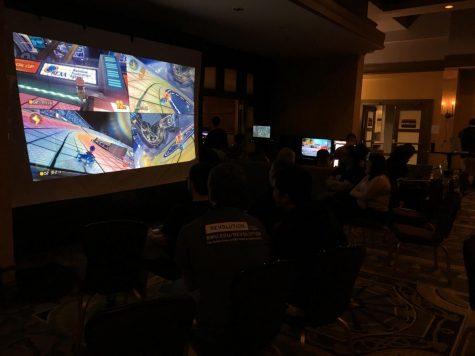 "We usually do have tournaments here every year," Passerini said. "Tournaments are a good way to break it up. You're not just stuck at your computer by yourself — you're up, you're moving, you're watching the TV and you're being active. So it's a good way to keep it lively."
The event's proceeds will go to the Children's Miracle Network Hospitals, an organization that helps fund children's medical research and treatment as well as funding children's mental health issues.
The event has definitely been a success for the TSC.
"We haven't totaled the money yet," Passerini said. "But with 120-plus people check in, we can guess the total's close to $1000."
The TSC is also holding a sale of candy apples and popcorn for their annual trip to the District of Columbia, and it plans to do a peanut butter and jelly jar drive for the food pantry in Sewickly next month.
The game marathon provided a sense of community at Robert Morris. The event wasn't just a SET credit event: people were able to interact in ways they might not be able to on an average day. Not everybody has a Player 2, but for today, everyone had a shot at meeting somebody new.