Haunt or Not #1: The Scarehouse
It's officially October, and you know what that means! Haunted houses all across the country are finally open for business! Over the next couple of weeks, I'll be providing you with all the information you need on the changes, updates and improvements made to the haunts in the Pittsburgh area.
The first haunted house I visited, and the first one on my "Haunt of Not" list is a Pittsburgh favorite, "The Scarehouse," located in Etna Pennsylvania, just a few minutes out of the city of Pittsburgh. I visited The Scarehouse to follow up on the improvements they've been making to their attraction. Last year The Scarehouse added a chilling 1920's themed freak-show lobby, and this year the changes were even bigger.
Since my last visit, The Scarehouse removed their first haunt The Forsaken, and replaced it with The Summoning, a much more immersive and personal experience.
"The Forsaken was a throwback to a traditional Halloween haunt, while The Summoning is (a) very stylized, highly detailed, almost Disney-esque, EPCOT-esque sort of haunt. It's on a different level, its more immersive theatre," said Scarehouse Art Director, Macabre Noir.
And immersive is the best way to describe it. Upon entering with your group, you are immediately informed that you are all to be sacrificed. From there you make your way through tight hallways, cramped rooms and an array of sets that come packed with characters hidden in every corner ready to provide you with that extra jump scare that helps put you on edge throughout.
(On a personal note, I don't think this is part of the usual trip through The Summoning, but on my adventure, The Scarehouse Bunny followed me the entire way, and scared the crap out of me countless times. Bunny, if you're reading this, I was never afraid of you before, but now I don't know if I will ever sleep again. Thanks.)
Back to what I was talking about before, as you make your way out of The Summoning (hopefully un-sacrificed), you enter into Creepo's Christmas and then afterwards Pittsburgh Zombies. Both of these attractions have been present at The Scarehouse for the past three years, but as expected, they have been slightly modified to keep us attendees interested.
Seeing Creepo has become a high point of my now annual treks to the Scarehouse. I love clowns as an instrument of horror, and Creepo is the epitome of angry, scary clowns. Couple the natural horror of clowns with the disorinting 3D effects and you have a unique and frightening experience that only The Scarehouse could provide.
The third and final stage on your trip, Pittsburgh Zombies, has become somewhat of a classic at The Scarehouse. At a certain point, you might just feel like you're in the middle of a zombie attack. I know going through there was only one thing on my mind was the sad fact that no matter how hard I tried, I would never have survived one day in "The Walking Dead."
The Scarehouse is a ton of fun, and is a must-go for anyone who has yet to experience it. It's definitely one of the best haunted houses Pittsburgh has to offer. If I had to give it a rating I guess I would go with the two words I continuously repeated throughout the entire experience, "Oh DAMN!"
To get tickets, directions, or more information on The Scarehouse, visit, http://www.scarehouse.com/
About the Contributors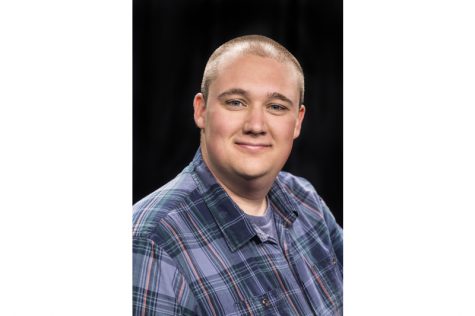 Eddie Sheehy, Digital Content Director
Eddie Sheehy is a senior TV/Video Production major. He is the Digital Content Director of RMU Sentry Media and the General Manager of RMU TV. He previously...