High school football and education: A unique relationship
Dr. Lawrence Tomei has achieved many things in his life, but one accomplishment in particular that has gone unseen is his unique ability to intertwine his job as Vice Provost for Academic Affairs at Robert Morris University with his passion for being a high school football referee.
"It's more of a hobby- most officials do it because they love it," he said.
His referee career began in the late 1970s when his daughter decided that she wanted to play football. And for one reason or another, the referees would not show up to the games so he decided to fill in so his daughter could play.
Tomei, who served in the U.S. Air Force for 22 years, would migrate from place to place across the United States until he and his family settled in Pittsburgh in 1994.
But it was here in PA that his referee career was able to grow as he became a member of the West Penn Football Officials Association (WPFOA). This organization serves districts seven and eight in the Pennsylvania Interscholastic Athletic Association (PIAA). As a member of the WPFOA, Tomei attends numerous meetings and clinics every year to help improve his officiating skills.
In addition to attending these meetings and clinics, there is also prep work for Tomei and his crew before they even step on to the field on Friday nights.
"Before the games, we're talking techniques, we're talking mechanics, we're talking new rules," he said. "I will go and visit both team locker rooms to make sure they are properly equipped and to remind them of sportsmanship."
When taking the field, he utilizes all the prep work that he and his fellow crew members have put into this game to ensure that it runs smoothly and correct calls can be made.
"You have to be in the right place at the right time to make a call," said Tomei. "I enjoy stepping off the field knowing I did a good job and when the coaches tell you it was the kids that won or lost the game instead of the refs."
Despite all of the work that is involved in being a referee, the 1972 graduate of Akron University is able to dedicate his time to his work as Vice Provost of Academic Affairs for RMU.
Dr. David Jamison, Provost and Senior Vice President of Academic Affairs, supports his fellow provost's hobby as a referee.
"I feel great about Lawrence being a referee. I think it's a great thing when people work with the youth in a positive way," Jamison said. "He doesn't do it for the money, but because he believes in the good impact of sports on kids, and he wants to help them play the game the right way."
As time has gone on, the 35-year referee has been able into intermix his officiating with his profession to enhance his performance in both respective fields.
Anthony Lauria, who also works on the officiating crew, believes that Tomei brings many positive attributes with him when their squad officiates under the Friday night lights.
"Primarily fairness- you have to be unbiased in all your dealings with people both coaches and the kids and I have learned from Lawrence that you must be equitable with both teams," he said.
On the educational side, Tomei has gained a certain type of respect from the students, faculty and staff at RMU.
"I think the attributes that Dr. Tomei shows as an official are supportive of his work at RMU in that he has to make decisions based on the rules of the game, to make them decisively and to make them fairly," said Jamison. "He does all of those same things in his work as Vice Provost, and that is why he is so strongly respected on campus."
About the Contributors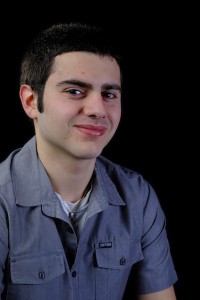 Anthony De Simone, Staff Writer
Anthony is a sophomore communication major at Robert Morris University, and is a staff writer for the sports section of "The Sentry."

In addition...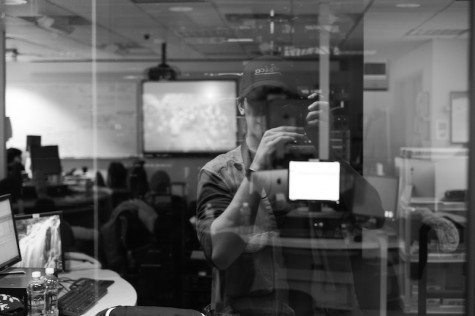 Paul WIntruba, Contributor
Paul is a junior photography major, and is a photographer for RMU Sentry Media.