Humans of RMU: The Baseball Player
Number 17 can see his last innings as a Robert Morris baseball player are not that far away. Travis Hunter, a senior at RMU, plans to graduate with his class this spring, and when he reaches that milestone it also means wrapping up his career on the baseball team. While most students are familiar with official University sports such as football, basketball, and softball, many people aren't aware that students compete against other schools in a variety of club sports like baseball. Club baseball consists of a split season with half of the season during the fall and the other half in the spring.
"As a baseball player, I would love to see baseball as an official sport," Hunter said. "That is unlikely so just having an opportunity to play with a great group of guys is wonderful."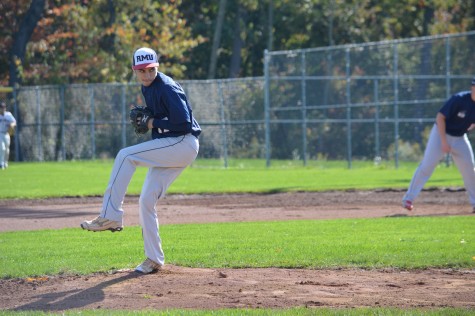 Even though it is a club sport doesn't mean that the team doesn't have rivalries among the schools they play every year. For RMU baseball, Carnegie Mellon has proven to be the school that fills that role.
"CMU has always been one of our biggest rivals." Hunter said. "The games we play are usually close and often go to the last inning to be decided."
While he can often be found on the mound pitching for The Colonials, Hunter will play wherever his team needs him on the field.
"I play anywhere, but I usually pitch, play shortstop, second or third," Hunter said.
Hunter first played the game when he was 5 years old—following in the footsteps of his brother and father who both played the sport. Because he enjoyed playing the game, he never thought of not playing baseball. With the guidance of his family, a lot of hard work helped him become accomplished enough to play at a high level in college.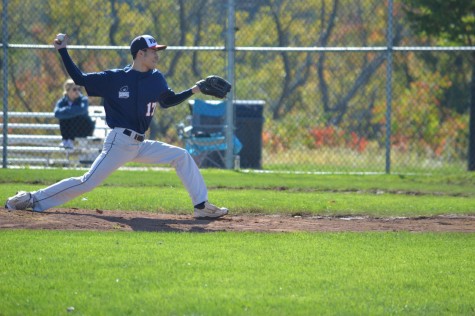 "The biggest influences and teachers were my dad and older brother," Hunter said. "My dad would spend countless hours throwing me batting practice and helping me be better."
In the middle of his final season, Hunter reflected on the things that he will miss when he does hang up his cleats.
"I'm going to miss the annual spring break tournament trip to Florida," Hunter said. "Even though we will stay in touch, I will miss all of the great friends I have made during my time here."