Humans of RMU: The Zumba Instructor
Zumba is a form of exercise that combines conditioning and dance moves along with Latin and other styles of music for a beneficial and enjoyable workout. Eileen Toribio, a senior at RMU, shares her expertise in this type of fitness to lead a class at Robert Morris every Tuesday and Thursday night. For the spring semester, the classes are held from 6:30-7:30 pm in John Jay Annex.
Toribio had never planned on teaching others when she went to her first class. At the time, she wasn't even sure what Zumba was all about.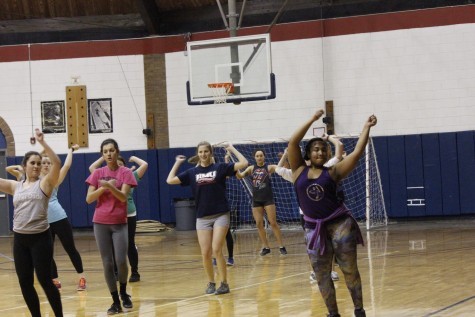 "I personally always questioned what Zumba was," Toribio said. "I knew it was dancing and considered a workout, but I didn't exactly understand its impact until I tried it here at RMU. I had no idea I would like it so much."
Once Toribio took her first class, she was hooked and couldn't imagine not going. Because she showed up for every class and had so much of an interest in it, one of her former RMU instructors, Rachel Calhoun, encouraged her to get certified as an instructor. The summer after her sophomore year, she did just that and began teaching when her junior year began. While she gets paid to lead classes, her love of Zumba is why she teaches.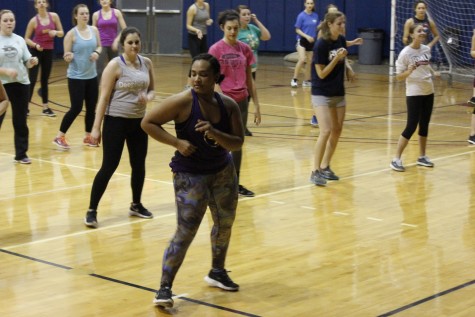 "Teaching Zumba doesn't feel like a job to me," Toribio said. "I honestly love teaching, I love my students and I love the feeling it brings me. It's an amazing thing to watch everyone come together with movement."
One of the unique elements of staying fit in one with Toribio's classes is the music that accompanies the workouts. According to Toribio, one of the ideas of Zumba is to use "worldly music" to go along with the dance and fitness moves. During her classes you'll hear many different genres including salsa, merengue, bachata, hiphop, pop, reggaeton and many others.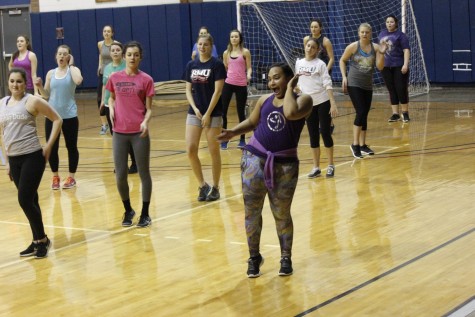 While people recognize that staying physically fit is one of the keys to a healthy lifestyle, Toribio finds that it provides her with a way of dealing with the everyday stresses of college life, and it has helped her find strength when dealing with the things that life throws at you.
"Zumba has taught me to let go of what you've been doing throughout the day," Toribio said. "I use 'Zumba time' only for happiness and to become a stronger person. It's taught me to push harder even when things get rough."