Review: "Nectar" by Joji
Joji might be one of, if not the most interesting artists to arise in the past few years. Born in Japan, Joji, otherwise known as George Miller, was not always the popular music artist we know him as today. When he first started receiving attention for his content, it was for videos on YouTube rather than songs. Through his use of absurdist and extreme comedy, his channel, TVFilthyFrank, quickly gained popularity and a large fanbase of over 7 million subscribers. At the same time, Miller began releasing music; some lo-fi rap/sung content secretly under the Joji moniker, as well as comedic and boombastic rap under the name Pink Guy. By the end of 2017, however, Miller made an announcement that he would be stopping production on future Filthy Frank videos to focus on his music career as Joji.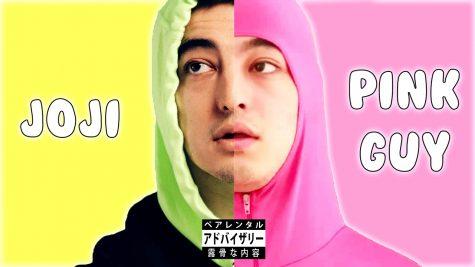 His first EP, In Tongues, was largely made up of more lo-fi and downtrodden rap that quickly gained a fairly large audience. At the same time, it was announced that Miller had signed with up and coming label 88rising, a music label that spotlights Asian and Asian-American artists such as Rich Brian and Higher Brothers. In late 2018, Joji released his first album, Ballads 1, which had more lo-fi material on it, but featured a lot more singing than previously seen from him, and the song "Slow Dancing In The Dark" was a passionate ballad which was completely unexpected to see from the young artist.
Now, on his new album, Nectar, Joji has completely jumped ship to a much more mainstream and pop style, with aspects of R&B and soul on the project as well.
The eighteen track album begins with the song "Ew" which has Joji singing a ballad in his highest register possible for most of it. Admittedly, this turns me off a bit from the track, but it does do a good job at setting the mood for what's to come. The next track, "MODUS" is a rap and R&B combo which I enjoy quite a bit, though flow becomes a bit awkward in the latter half of the track. Much of the next bit of the album are the teasers that came out previously, such as the very mainstream and upbeat pop cut in "Daylight" featuring Diplo, the very catchy "Gimme Love", which features a fantastic beat switch at the end to a grand finish, and "Sanctuary" which is spacy pop tune with a great hook. The best of the teasers, in my opinion, was "Run" which is a rock-pop ballad hybrid that features one of the most impressive vocal performances I've heard from Joji. However, after this point, the album does go into a bit of a downward slide.
Despite much of the start feeling grand and larger-than-life at points, the majority of the rest of the project is much more toned down and sees Joji largely return to the style of Ballads 1. There are some definite duds in this part of the album, like "High Hopes" featuring Omar Apollo, where both artists underwhelm vocally, or the largely boring and monotone "NITROUS". "777" attempts to be an intentionally derivative and catchy autotuned track that honestly feels like TikTok-bait. I want to like the very spacious "Reanimator" featuring Yves Tumor, but the song fails to catch my attention with its 1:30 intro, and Yves Tumor being mixed so low in the back end of the track where you can barely hear his vocals.
There are some fun tracks still on the album though. "Tick Tock" and "Pretty Boy" featuring Lil Yachty, are very much something that would have been heard on Ballads 1, and even feature some similarity to Miller's previous Pink Guy work. "Normal People" with rei brown, and "Afterthought" with BENEE are great R&B/Bedroom Pop material that sees Joji return to the very melancholy style of In Tongues. "Mr. Hollywood" and "Like You Do" are another set of ballads, which again show off some really impressive vocals from Joji. Unfortunately, the album ends on a major dud on the synthy and derivative "Your Man", which sounds like if you put Katy Perry over a Weeknd instrumental (it's not pretty).
Despite some shortcomings, Nectar overall is a step in the right direction for Joji. The many different styles and sounds on the project can sometimes make it feel very messy and thrown together, and some of Miller's experiments at certain styles end up as duds and hurt the album overall. However, there's enough highlights and great vocal work to hide some of the album's flaws. Because of this, I'm giving Nectar a 7/10.
Favorite Tracks- Tick Tock, Gimme Love, Run, Pretty Boy, Normal People, Like You Do
Least Favorite Tracks- High Hopes, Your Man