RMU student in NHL esports finals
With a legacy traveling back to 1991 on the Sega Genesis, the NHL video game series has ingrained itself into gaming history. Adding to their involvement in the culture of gaming, the NHL now aims to make themselves known in the world of esports.
Joining the NHL on this journey is David Roebuck, a Robert Morris student, who will compete at the NHL World Gaming Championships in Las Vegas on June 19 and 20. Competing for the grand prize of $50,000 and the tournament trophy, finalists will compete in a "round robin" tournament where one skilled victor will emerge.
I am excited to announce and confirm that my coach for Vegas is going to be @StDxRickchel! Can't wait to compete with this guy there with me! 🇺🇸🙅🏻‍♂️ #NHLGWC pic.twitter.com/cYwd2Ghq7L

— JrPens91 (@StDxJrPens) May 25, 2018
Roebuck, a junior in actuarial science, will help represent the United States in the contest. By placing second at a regional tournament in Connecticut, he has the opportunity to show the world his skills in Las Vegas.
"In Connecticut, there were eight gamers left in the US competing," Roebuck said. "It was best of ones — double elimination. I made it to the finals of the winner's bracket, but lost and then won in the finals of the loser's bracket."
A winning performance in the regional tournament isn't the first victory for Roebuck. Earlier this year, he was able to land in the top five of the Snider Cup, whose finals took place in Philadelphia, and the Showdown Series, which took place online. While the prize pools for these tournaments were much smaller, they would prove to be important stepping stones into the competitive scene for Roebuck.
GOING TO VEGAS! Real excited to represent @SetToDestroyX with @StDxFool and USA with @Johnwaynee90 ! #NHLGWC 🇺🇸🙅🏻‍♂️

— JrPens91 (@StDxJrPens) May 23, 2018
A member of RMU's hockey team, Roebuck credits his skills on the ice to his experience in the game.
"I have played hockey since I was six," Roebuck said. "My biggest attribute is being a smart player with a strong work ethic as well as wanting to be a coach when I am older. I have some experience with coaching already, and when I play in real life and in the video game, I feel as though I look at the game from a player's perspective as well as a coach's perspective."
The NHL games have also been in his life for a long time. Starting with "NHL Breakaway 99" and "Wayne Gretzky's 3D Hockey 98" on the Nintendo 64, Roebuck started playing these games more seriously during high school with "NHL '13." His efforts would soon pay off, he began being listed as the top player in the world.
"I was in the Guinness World Records' Gamer's Edition for 2014 as the No. 1 NHL player," Roebuck said. "I had the same rank for 'NHL '14' for a little bit, and stayed in the top five before taking a break."
While esports has always had a niche following, events such as the NHL '18 tournament have brought more attention to the topic of gaming in a sports environment. With esports becoming a more popular medium, Roebuck is optimistic about the future of these types of teams forming at RMU.
"The growth of esports is a rapidly growing industry with an expected revenue of one billion dollars by 2019," Roebuck said. "More and more colleges are buying into this esports market, and I really hope that RMU looks into this soon and can do the same."
About the Writer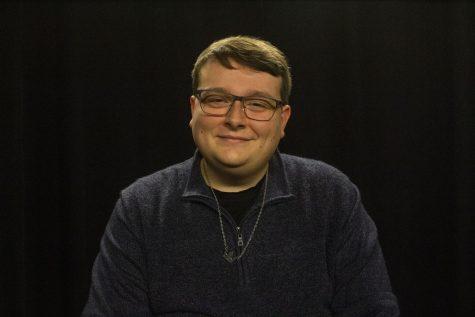 Garret Roberts, Editor in Chief
Garret Roberts is a Journalism Major with a double minor in Documentary Studies and Photography. He is in his senior year at Robert Morris. Garret has...