Somma's Soundbites (2/18/20)
Ryan Beatty. Joji and Kesha all bring unique tracks to February
Welcome to Somma's Soundbites, a new biweekly column that will talk about new music releases every two weeks. This will examine some new albums that you should listen to, and also great singles or songs released recently.
First up, are some new albums that you should make time to listen to. Clicking on the title or picture for each one will take you to the full album if you're interested in listening to it.
"Dreaming of David" – Ryan Beatty
Rising alt-pop artist and frequent BROCKHAMPTON collaborator Ryan Beatty released his second studio album, "Dreaming of David," in late January. Compared to his last album, the much more upbeat "Boy In Jeans," this new project is much more toned down. Many tracks are synthy and filled with open space, leading to an almost drone-like passages of instrumentation.
That does not mean the record is boring or not filled with great music, however, as Beatty sings about breakups, family relationships, and his sexuality throughout. The singles "Patchwork" and "Casino" feature some great and catchy hooks paired with limited and very calming instrumentals. One gripe that I do have with the record is the lack of Beatty singing without vocal manipulation, as most of it is either pitched up or down. None of the changes sound bad, but the few times he does sing without manipulation are beautiful and very memorable moments on the album. The song "Brother", my personal favorite, has an amazing hook where Beatty sings without it being pitched-changed, which is almost angelic with its harmonies.
Rating: 8/10
Favorite Tracks: Brother, Casino, Hawkshaw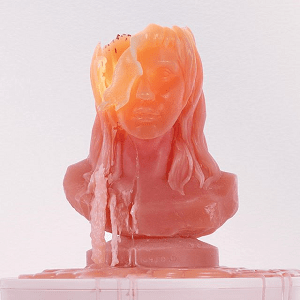 Sticking with pop, I did not expect much when I saw that Ke$ha had dropped a new project. I went into "High Road" with little expectations but was really shocked by not only how good a lot of it turned out, but the number of risks she took with the album.
While a lot of it is the typical dance-pop that turned the mainstream onto Ke$ha, a large amount of it is also more laid-back and country-inspired ballads. The songs "Resentment", and the emotional "Father Daughter Dance", as well as "Cowboy Blues," allow Ke$ha to delve deep into storytelling about her upbringing and struggles with love. She's also not afraid to take the sound of this record closer towards punk rock or alternative music. "Little Bit of Love" feels like a pop recreation of a My Chemical Romance track, while "Potato Song" reminds me of a Hobo Johnson song. Still, Ke$ha delivers some well-made dance-pop tunes as well. Highlights include "My Own Dance," "Birthday Suit" and the titular "High Road."
Rating: 7/10
Favorite Tracks: High Road, Father-Daughter Dance, My Own Dance
"UNLOCKED" – Denzel Curry & Kenny Beats
Finally, I want to recommend a mini rap album and short film, "UNLOCKED," released this week by rapper Denzel Curry and producer Kenny Beats. Curry's profile has continued to grow these past few years, thanks to his fantastic "TABOO" album and newest solo project, "ZUU." Kenny Beats has followed a similar rise as Curry, as he has worked with talents such as Rico Nasty ("Anger Management"), 03 Greedo ("Netflix & Deal") and Dominic Fike ("Phone Numbers"). "UNLOCKED" strays away from Curry's usual aggressive and overbearing delivery and beats and feels reminiscent of the "boom-bap" era of 90's rap. Though the project is short, at only 17 minutes, the duo delivers some solid hooks and beats that are instantly catchy. "So.Incredible.pkg" and "Take_it_Back_v2" feature sticky choruses and head-bobbing backing tracks that show how well the two artists work together so well. "DIET_" has Denzel at his most aggressive on the album, while the closing track "'Cosmic'.m4a" is easily the most complete track on the project. This all acts as a soundtrack to a short film that has Curry and Kenny adventuring through the digital world to re-obtain their leaked album.
Rating: 8/10
Favorite Tracks: DIET_, So.Incredible.pkg, 'Cosmic'.m4a
Best Singles (Each one is linked, so be sure to try some of them out!):
Get Your Wish- Porter Robinson
Broken Boy- Cage The Elephant, Iggy Pop
Rodeo (Remix) – Lil Nas X ft. Nas
Letter To Nipsey – Meek Mill ft. Roddy Ricch
Sudden Death- Quelle Chris, Chris Keys
Leave It Alone- Hayley Williams
RUN- Joji
Know Your Worth- Khalid, Disclosure
People, I've been sad – Christine and the Queens