Spy: Melissa McCarthy is back and finally likeable
It has been about a year since we last saw Melissa McCarthy helm a movie in the disastrously unfunny Tammy. To say that movie was a wreck might be an understatement, and if we're being completely truthful, it put me off of Melissa McCarthy a little. Before her go as Tammy I would have said that she was hands down one of the funniest women in Hollywood and that her comedic star knew no bounds, but with Tammy I was taken aback a little. All of a sudden I was sick of this wildly talented woman wasting her time playing the same repulsive characters over and over again.
When I first saw the trailer for her new movie spy, I expected much of the same. "This is going to be rough," I thought. I even came close to skipping the movie entirely out of fear that I would have to give a bad review to a woman I had such respect for just a few years earlier.
Looking back it now, I feel almost embarrassed to have even considered missing it, because Spy is, without a doubt, Melissa McCarthy's best work since Bridesmaids. Finally we get to see her in the role she has always deserved to play- a strong, smart, fearless woman, who's confident in herself and her abilities. Oh, and the best part? She's not repulsive in any way.
In the past McCarthy's specialty has been playing those characters that are hard to love, i.e. Tammy in Tammy, Mullins in The Heat, Diana in Identity Thief, she's an expert at portraying the rough exterior with a heart of gold, but for once it's great to see her play someone that from the start, you know is a good person.
And to say she commands the screen at all times would be an understatement. This movie has a solid cast, don't get me wrong, between Jude Law as the James Bond-esque super spy, Jason Statham as the rogue agent with a career to protect, Miranda Hart as the loveable sidekick and everyone's new favorite villain, Rose Byrne, McCarthy had a ton of on-screen competition. She could have easily been lost in this crazy cast of characters, but, like any great comic, she compliments her fellow actors, and commands the show the entire time.
When it really comes down to it, the story of Spy is fairly simple. A nice enough, save the world plot, with a hidden nuclear weapon, a few plot twists and turns, some double and triple agents, and a boat load of physical comedy, all makes for an enjoyable picture, but the real standout in this movie are all the insults. The foul-mouthed McCarthy can dish them out like no one's business, and her willingness to make herself part of the joke only makes her funnier. She was on point the entire two-hour runtime, which, while somewhat lengthy for a comedy, never felt to boring or tedious. Another triumph you can chalk up to McCarthy's commanding onscreen presence.
Now will this be the funniest movie of the summer? I can't give you an answer yet. Being one of the first summer comedies, the jury is still out, but at least it's on my radar this year, which is more than can be said for any Melissa McCarthy movie in the past few years.
Overall I was really impressed with Spy. It's not perfect but it's a solid comedy with hilarious performances and a nice enough script. It's your best bet for anything in theatres right now.
Oh, and Melissa McCarthy, please keep doing stuff like this, pretending to be a slob may have gotten you to this point in your career, but projects like this are what will keep you relevant.
About the Writer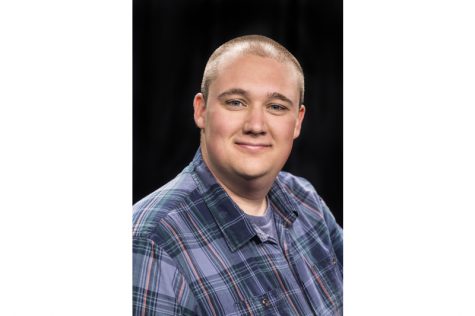 Eddie Sheehy, Digital Content Director
Eddie Sheehy is a senior TV/Video Production major. He is the Digital Content Director of RMU Sentry Media and the General Manager of RMU TV. He previously...