The easiest ways to be fashionable for fall
Fall weather is great for a lot of reasons, one of which being the new fashion trends. The heat of summer simmers down, and sweater weather is in full swing. Finding new ways to express yourself in a new season is always fun.
This fall season, it's all about the details. Finding a clothing item that you love and picking one part to show off is an easy way to stand out. For example, I picked my favorite striped dress. The orange stripe matched my orange flats, which also dressed up the outfit. Matching various details in an outfit can bring the whole thing together–keeping a cohesive and stylish look.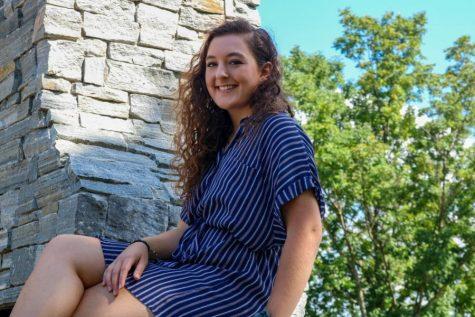 A black corduroy skirt can easily be dressed up or kept casual. Adding a simple long-sleeve top makes it great for colder weather, and your favorite jewelry added to an outfit gives it your personality. To dress the skirt down, pair it with Converse and a simple T-shirt. Using a bodysuit for your top can be easy if you want an effective way to keep your shirt tucked in. Investing in a skirt can be a good addition to your fall closet, as well as every season after that.
For a more casual look, leggings are always the way to go. Black leggings and an oversized sweatshirt can be combined with Vans for a simple outfit. It can be fun to go thrift shopping and find unique oversized sweatshirts to change up your look without spending much money.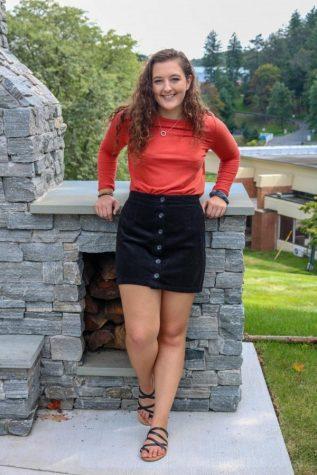 Keeping simple pieces to pair and layer is a perfect way to dress for fall. With unpredictable and quickly changing temperatures from morning to evening, being able to layer your outfit makes it easy to change up your look in the matter of seconds. When in doubt, you can use a second-hand hoodie, layer with a jean jacket, add leggings, and step into a pair of Converse or Vans. Having simple clothes also gives you the chance to express yourself with your shoes.
Converse, Vans and so many other brands have shoes in colors and patterns perfect for anyone. A trend has become using your shoes as the staple piece in your everyday outfits. A "lazy" outfit can become "trendy" with the right pair of sneakers.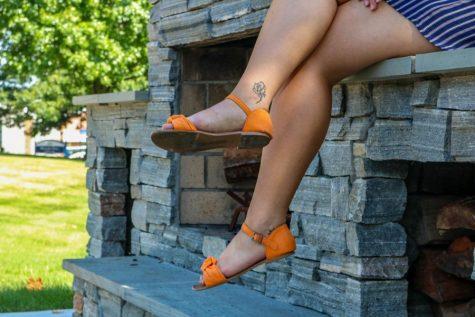 The most important part of this or any other season is comfortableness–wear what makes you feel best and brings out your personality. The fall gives you a great opportunity to bring out the colors of this season (navy, orange and black) by dressing up or dressing down in all your favorite clothing items.