"The End of the F***ing World:" Netflix's darker future looks bright
Netflix is becoming a platform known for their production of darker series, and as a result, they are providing creators an outlet to express themselves. More violent and grimy stories such as "Jessica Jones" and imaginative series like "Black Mirror" would have their message altered on broadcast TV, but Netflix allows these darker series to thrive. Their newest addition, "The End of the F***ing World," is no exception — thriving in its dark tones only made possible through the platform on which it appears.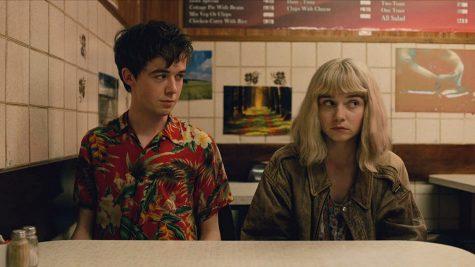 "The End of the F***ing World" follows its two protagonists, James and Alyssa, as they run away from home to find Alyssa's father. As the story progresses; however, they soon find themselves in a darker version of the world and facing adult issues. While there are a few changes from the source material, fans of the original graphic novel by Charles Forsman are sure to enjoy this adaptation.
Alex Lawther does an amazing job portraying the psychopathic James. As soon as his character is introduced, the audience instantly feels uneasy about him. His blank expression is intimidating, and the small mannerisms he is able to portray makes Lawther's acting memorable while leaving a lasting impact. The character's internal monologues are well written — haunting and foreboding about the story ahead.
Lawther is only one of the amazing actors in the series. From Alyssa (Jessica Barden) to supporting characters like James' dad Phil (Steve Oram), each one feels like a real person, and you feel sympathetic for them and what they're going through.
The series has excellent directing by Jonathan Entwistle whose style of directing is similar to that of Quentin Tarantino. The shots are all well done — allowing characters to thrive from both their acting and presentation. If a character was intended to be intimidating or mysterious, there are shots that convey those emotions perfectly.
An interesting choice in direction are the flashbacks: rather than doing a classic edit, such as showing the scene in black and white or on grainy home video footage, Entwistle decided to change the aspect ratio. Resembling an older video feed, the series takes advantage of an effect most directors wouldn't think about during production.
There are some flaws with the series, despite the good cast and direction. The base story of "The End of The F***ing World," while an excellent drama, can take itself too seriously at times. Netflix categorizes the series as "dark humor," but nothing in the show is necessarily witty or funny. The constant cut-away attempts at humor reminded me of "Family Guy's" unfunny ones that the show is constantly criticized for.
The first episode got only a single laugh out of me, but even as a fan of the drier tones of British humor, there weren't any jokes past that episode. If it lightened up the tension with characters interacting and joking around more, the series would be easier to digest and allow characters to grow more than they did.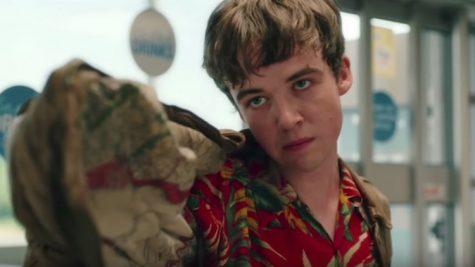 Another problem the series faces is its reliance on shocking imagery. If you have problems with gore or other events that trigger bad memories, I can't suggest the series. Multiple times, there are hard cuts to blood splatters. At two points in the series, characters are sexually assaulted, which can be hard for many people to watch (myself included). The series relies on these as plot devices, but as a result, it is unwelcoming to unsuspecting viewers.
If you were a fan of the original comic series, "The End of the F***ing World" is everything a fan could ask for and more. With wonderful acting and interesting direction, it remains fairly faithful and tells the story well. For the more casual viewer, this may not be the right series for you. The reliance on shocking imagery and muddled tone of the show can drive many people away. Viewers will likely feel that this series is either a gem in the rough or just too rough to handle.