The Top 10 Sports Movies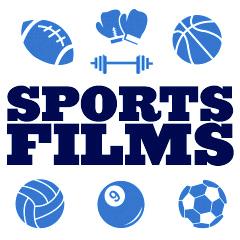 Sports are a huge part of my life, as a fan and a sports communication major. Growing up, sports movies were something that I loved to watch. From "Everyone's Hero" to the "Mighty Ducks" and so much more. Thus, I decided to rank my 10 favorite sports movies. Keep in mind that I have not seen every sports movie ever, so that might be why your favorite is not on the list.
10. Space Jam (1996)
By all accounts this is not a good movie. It is not well made, the effects are not great, and maybe worst of all it does not take place in space. That being said, this movie was a huge part of my childhood.
Having the greatest athlete of all time, shooting guard Michael Jordan, playing basketball with Bugs Bunny and Daffy Duck was a ride that I did not want to end.
One last thing is that Bill Murray was dropping dimes way before Damian Lillard as he set up M.J. for the game winning dunk to beat the Monstars.
9. Slap Shot (1977)
This was one that I really enjoyed. The Dunlap brothers are some of the most physical hockey players you will ever see.
This comedy hits some highs with its jokes. From the bus scenes (I will spoil what happens,) that they did not tell the extras what was going to happen to get their real reaction to the referee getting in the brothers' faces during the National Anthem to say he will watch them like a hawk and to only get the crap beat out of him.
If you have never seen this one, check it out. It was also shot locally in Johnstown, Pennsylvania.
8. Moneyball (2011)
Brad Pitt, Jonah Hill, and Chris Pratt are all amazing in this movie.
Billy Bean has to build a winning team with the lowest payroll possible (something that the actual Oakland A's try to do and fail at every year). The part of the movie where the team is being built is the strongest part of the film.
There is a range of emotion and I really liked this one. We see what goes into the game and how teams were built. Bean still works for the A's today which is really cool.
7. American Underdog: The Kurt Warner Story (2021)
Kurt Warner is one of my favorite football analysts, and Zach Levi is one of my favorite actors. The story is a love letter to Warner's wife and how he would do anything for her. Early in his life, Warner did not make the NFL; he had to work in a grocery store then play in the now debunked Arena Football League. However, the film does not spend too much time there, and then we see the heartbreak when he is cut by the Green Bay Packers.
In this film, what shines is not the football as it takes a back seat in this one and I think that is really cool.
Anna Paquin as Brenna Warner is the emotional center of the movie. She does an amazing job in her role. But the best part of the movie is Hayden Zeller as "Zack". In what is his first role ever, he packs a punch and does fantastic in the emotional sense.
This movie will make you feel like you can do anything you put your mind to. If you have not seen it, go out and watch it.
6. Rocky (1976)
This has to be what comes to mind when you think of sports movies. Rocky Balboa and his fighting career. This is another movie that will make you feel like you can do anything with this quote: "Let me tell you something you already know. The world ain't all sunshine and rainbows. It's a very mean and nasty place and I don't care how tough you are. It will beat you to your knees and keep you there permanently if you let it. You, me, or nobody is gonna hit as hard as life."
I don't have to say much, its Rocky, you know how great it is.
5. Miracle (2004)
If you have Disney+, this is a great time of year to watch this movie. The story of the 1980 U.S.A Men's Ice hockey team with one of the youngest rosters in the Olympics, defeating the Soviet Union, a team that's full of pros.
This is another one with a great story as we see a team full of underdogs learn to play together and actually take down a favorite. This film also has some amazing quotes: "When you pull on that jersey, you represent yourself and your teammates; and the name on the front, is a hell of a lot more important, than the one on the back."
Kurt Russell kills it in his role. This movie is sure to inspire you.
4. We are Marshall (2006)
My dad showed my little brother and I this movie when we were younger. This one really hits home as it is one that we watch all the time. Nevertheless, this is a fantastic movie that if you have never seen it, you must watch it.
The 1970 Marshall Thundering Herd lost 75 players, coaches, etc. in the crash, so they had to rebuild the team. We get to see the story of the it and how it affected the town as well.
Matthew McConaughey and Anthony Mackie are some of the bright stars in this one. This movie made me a fan of Marshall when I was a kid. If you have never seen it, give it a watch.
3. The Sandlot (1993)
There is no better idea for a summer movie than kids playing baseball. This one just gives the feeling of pure childhood, from the amusement park scene to the Fourth of July. Don't forget "The Beast" giving the kids a threat throughout the movie.
A movie with an all kids lineup is hard to pull off, but they were able to make an all-time classic with the cast and that honesty is really impressive. However, the three that stole the show were Patrick Renna as "Ham Porter," Tom Guiry as "Smalls," and Mike Vitar as "Benny the Jet Rodriguez." All three did an amazing job but Renna delivers the best line of the movie with "you're killin me smalls."
It's an all-time classic and one of the best movies you can watch in the summer.
2. 42 (2013)
Growing up, one of my favorite athletes of all-time was Jackie Robinson. I loved the hard work that defined his career as he broke the color barrier in the MLB.
As I got older one of my favorite actors was the late Chadwick Boseman, especially for his roles in this movie and as "Black Panther" in many of the Marvel movies. So this was going to be one of my favorite movies no matter what. But this one is amazing.
From how he was treated by some of the players to that great scene against the Phillies when you see how hard this really was for not just Robison but his wife too. When Jackie goes into the dugout and has that breakdown in the tunnel it hits hard. You feel so much for him. Boseman and Nicole Beharie do a fantastic job portraying the Robinsons. Not only that, Harrison Ford did great work as well. If you do watch this, look out for a quick joke about the Pirates as well. The line "One day maybe we all will wear 42" is amazing too.
1. Remember the Titans (2000)
I had never seen this one until my junior year of high school. When my U.S. history teacher was sick we watched it twice. Then for Keystone week the entire school watched it. I also saw it in my speech and debate class. After seeing it four times in under a year I realized how great of a movie it was.
The story of a predominantly white Virginia school becoming integrated in the 70s is very interesting to see how it affected them. About a quarter of the movie is devoted to summer camp while not only learning a new playbook, the team has to come together, and it takes a while but when they do, they click.
The coaching staff changes, which causes a rift. We see the team learning to trust each other; we see them become friends and it is honestly heartwarming to see. It is what sports is all about. You already know that Denzel Washington absolutely kills it as "Coach Herman," but Ryan Hurst does a great job as "Gerry Bertier" too.
This movie will also make you love "Ain't No Mountain High Enough" by Marvin Gaye and Tammi Terrell. It truly is a movie with a great message that still can hold up 22 years later, and great feeling. Make sure to give it a watch. It is no doubt the best sports movie of all time
About the Contributor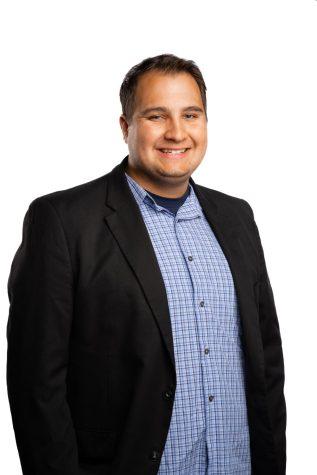 Colby Sherwin, Editor in Chief
Colby Sherwin is a senior News and Sports Communication Major from Harrison City Pa, He is the Editor in Chief for RMU Sentry Media. Colby can be found...