TheraPets visit RMU
On Wednesday, Sept. 20, the therapy dog program, TheraPets, came to the RMU library. The program is meant to help students cope with stress by letting them spend time with specially trained therapy dogs.
Students seemed elated when they arrived in the library to find the friendly dogs waiting for people to pet them, which made it hard for people walking through not to stop for a quick pat to the precious pups. The dogs were well behaved even when the building was evacuated suddenly due to a fire alarm, but people quickly moved outside and rejoined their new furry buddies.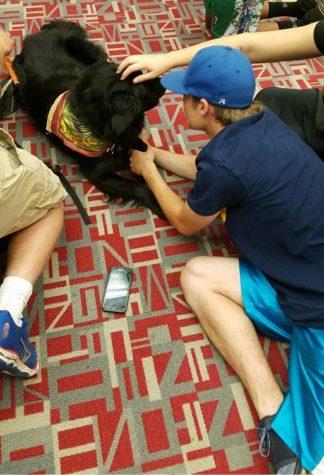 In addition to being TheraPets on college campuses, there are other kinds of programs the pets participate in. These include reading programs and visits to nursing homes.
TheraPets comes to RMU campus about twice a semester. Their next visit will be the week before finals, so if you're feeling stressed or just miss your own dog, be sure to visit them in the Patrick Henry building. If you have more questions about the TheraPets program, you can visit their website here.
About the Writer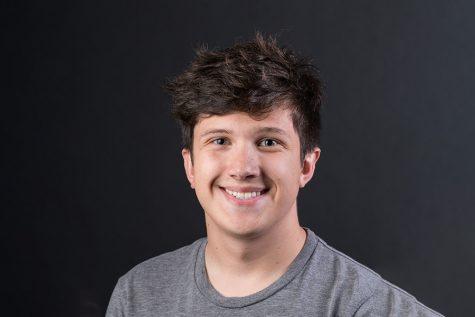 Miller Overmoyer, Contributor
Miller is a freshman with an undeclared major. He is a writer for News and A&E for Sentry Media and Directs the freshman RMU Live program.