TMNT: Out of the Shadows – Another hollow shell
 The summer movie season is not even a month in and I'm ready to declare this a summer of shoddy sequels. Hitting the big screen this week is a movie that seemingly continues this trend, Teenage Mutant Ninja Turtles: Out of The Shadows, which picks up where 2014's Teenage Mutant Ninja Turtle's left off.
 If you've been following my reviews for quite some time, you will remember back in 2014, I named TMNT the worst movie of not only the summer, but of the year, so to say I had hilariously low expectations for it's sequel would be an understatement.
 Much to my surprise however, TMNT: Out of the Shadows does manage to impress more than its predecessor. That's not to say it's good, it's most definitely an awful movie, but there are at least a few moments in this go around with the turtles that impress more than the 2014 attempt.
 My issues with this movie are practically the same as last time. I still think a live-action story about teenage mutant ninja turtles who love pizza and are trained by a giant mutant ninja rat is a shaky concept to base a big budget movie series off of, but the hordes of people who show up to the theatres to watch these reptilian freaks prove me wrong every time. I also take issue with those who argue that this is a "children's" movie, and therefor can not be judged as anything else.
 While I agree that the concept is childish to Nth degree, the execution is anything but family affair. Between the uber destructive, Michael Bay inspired explosion and the glamour body shots of Megan Fox dressing and undressing, the movie feels more like it's targeted to teenage boys, which, in hindsight, may explain why it feels downright stupid.
 As expected, the dialog was tedious and the surfer-dude inspired performances were unbearable, but a more coherent and simplified storyline did help add some gravity (though I use that term lightly) when compared to the trainwreck that was the first movie in this series.
 As mentioned, Megan Fox's April O'Neli, Brian Tee's Shredder and Will Arnett Vernon "The Falcon" Fenwick return to the series, along with a whole host of newcomers including Stephen Amell as Casey Jones, Stephen Farrelly as Rocksteady, Gary Anthony Williams as Bebop and Brad Garrett as Krang. Those high profile names did little for the movie however, as the other-worldly characters, most notably the anthropomorphic rhino Rocksteady and warthog Bebop, continuously remind you that this concept works moderately in cartoon form, but not so well in real life.
  Unfortunately there hasn't been much to enjoy at the theatre as of late, so you may be tempted to go out and see this for the heck of it, but I can assure you that there is no relief to be found here. If you're not a 15 year old boy who loves when things go boom, avoid this movie at all costs.
 Teenage Mutant Ninja Turtles: Out of the Shadows opens in theatres June 3.
About the Writer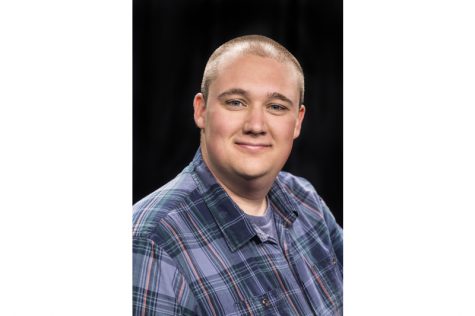 Eddie Sheehy, Digital Content Director
Eddie Sheehy is a senior TV/Video Production major. He is the Digital Content Director of RMU Sentry Media and the General Manager of RMU TV. He previously...