Top 10 TV series of the 2010s
Hang on for a minute...we're trying to find some more stories you might like.
The past decade in TV has changed the way we watched TV. The decade is defined by the advent of streaming, adult animations crafting better stories than just toilet humor and big-budget dramas making a strong return to television.
While most people are going personal with their list, and while my opinion will be factored into this article, I'm going to try and look at the ten shows that really defined the decade to not leave out some of the most culturally defining shows form this decade.
10. Glee (2009-2015)
Who can forget the fandom and popularity that surrounded this show about a high school teacher taking control of his school's glee club and helping them deal with their problems of life? "Glee" peaked in popularity during it's Second Season when it averaged over 10 million viewers a night and had won it's second Golden Globe for Best TV Series.
It spawned millions of album sales, a concert tour and helped bring Jane Lynch from a consistent cameo to a household name. While the quality of the show certainly dipped as it went on, which is a big reason for why it barely makes the list, the popularity of it during it's first four seasons and the fandom that surrounded it are a big reason for it ranking so high. It was different, being a musical comedy that dealt with issues such as homosexaulity and disabilities, and it took off because of that.
9. Modern Family (2009-)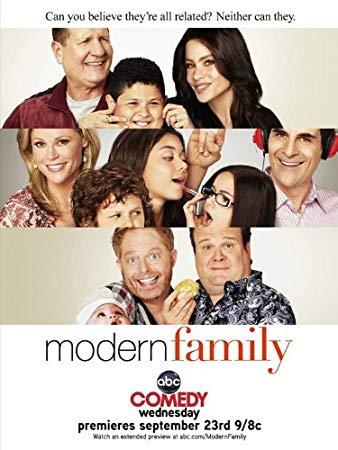 A mokumentary that follows the family of Jay Pritchett, "Modern Family" was both critically claimed and popular during it's first couple of seasons. While the show certainly dipped in quality over time, the ratings never really dipped as it averaged over 11 million viewers per episode in five of it's first six seasons.
It has won an absurd 22 Emmys and was even put at 34th on the Writer's Guild "Most Well-Written TV Shows of All-Time" after it's Fourth Season. The show is now in it's final season, and may have gone on for a couple seasons too long, but it certainly belongs on this list.
8. The Big Bang Theory (2007-2019)
"The Big Bang Theory" may have started in the middle of the previous decade, but it's popularity peaked during the 2010s. The sitcom that follows a group of nerdy friends was a massive hit during it's run, averaging over 16 Million viewers while on air. From Seasons 5 to 12, the show ranked in the Top 10 for the highest ratings each season.
While the critics didn't love the show, they certainly didn't hate it as it has an 81% on Rotten Tomatoes. Despite it's high ratings, the series only won seven Emmys. Bringing nerds back into the public eye, the show is one that won't be easy to forget.
7. Rick and Morty (2013-)
It's hard to walk anywhere and not see some kind of "Rick and Morty" merchandise being sold or used. Adult Swim's 2013 show follows an alcoholic genius who takes his grandson on dangerous adventures across the galaxy.
The show quickly developed a cult-like following due to it's smart and witty weird humor mixed with deep and thought-provoking moments. While the show doesn't quite surpass the other animated show on this list, it was one of the bigger and more popular of the decade. With a near-perfect 95% rating on Rotten Tomatoes, it'd be a shame to leave this classic off the list.
6. "Mad Men" (2007-2015)
Another show that started in the previous decade, but peaked during the 2010s, is the AMC hit that shot lead Jon Hamm into stardom. "Mad Men" is an American-period drama about an advertising agency during the 1960s.
It launched a huge amount of success for AMC and was the first basic-cable show to win best drama at the Emmys, and it won the award for each of it's first four seasons. It was AMC's first drama and, without it, two more shows on this list might have never happened. A lot of critics consider Mad Men to be one of the best shows of all-time and it certainly is one of the best of the decade.
5. "BoJack Horseman" (2014-)
This is probably my favorite show of the decade and it is a worthy inclusion on the list. "BoJack Horseman" follows the titular character, who is a horse in a world where animals talk and live with people, struggle with depression, alcoholism, drug addiction and family issues. Despite the animated show's crazy world, the problems remain relatable and down to earth.
It is easily the best animated show of the past decade, being a perfect example of how animated adult comedies have switched from just inappropriate humor to more in-depth and heartbreaking stories. It's one of the staples of Netflix, which is one of the decades defining companies.
4. "Stranger Things" (2016-)
The only other Netflix show on the list, "Stranger Things" is set in the fictional town of Hawkins, Indiana, during the 1980s. The story follows a group of children investigating the disappearance of a child, and as the series continues, grow up with supernatural events occurring around them.
While I considered putting "Orange is the New Black" and "House of Cards" on this list to represent Netlfix alongside "BoJack Horseman," "Stranger Things" gets the four spot due to it's blend of horror and 80s nostalgia that inspired mutliple TV shows and films to come after it. It's currently the staple Netflix show, like the previously mentioned shows that came before it, and has defined the streaming era with it's 31 Emmy nominations.
3. "The Walking Dead" (2010-)
Perhaps the most popular basic cable drama of all-time, "The Walking Dead" follows a group of survivors, led by former sheriff Rick Grimes, during a zombie apocalypse. While most people would agree with me that the show certainly peaked during it's third season, the show's popularity has never died despite the numerous show-runner and casting changes.
From Seasons 3 to 7, the show averaged over 10 million viewers and became the first cable-television series to lead the fall schedule in viewership among the 18 to 49 year old demographic. The success of the show led to spin-offs, three movies featuring the show's former lead and was even followed by a talk show dedicated to the show. While the quality has certainly dipped throughout the shows 10 seasons, it was the most popular cable drama of the decade for a good reason.

2. "Breaking Bad" (2008-2013)
Created and produced by Vince Gilligan, "Breaking Bad" stars Bryan Cranston as Walter White, a high school chemistry teacher who starts cooking and selling meth as a way to provide for his family after being diagnosed with cancer. The show features perhaps the best character development of the decade as Walter White slowly becomes the criminal mastermind Heisenberg, his alter-ego.
The show eventually evolved into the violent, crime-filled drama that it is recognized as today. While the show owes a lot to the success of "Mad Men," the show surpassed it's competition and became AMC's top drama. It has since spawned a beloved spin-off, "Better Call Saul," and won numerous accolades. It's argued as the best show of all-time by a lot of people, and if it wasn't for a particular big-budget HBO drama, it would have been the best of the decade.

1. "Game of Thrones" (2011-2019)
Could there possibly be a different show at number one? When looking back at this decade, "Game of Thrones" will be the most revered show of the decade. Based off of George R.R. Martin's "A Song of Ice and Fire" book series, "Game of Thrones" is set on the fictional continents of Westeros and Essos. The story follows a plethora of characters through several plots, including white-walkers and a battle for the Iron Throne.
While the series showed signs of being rushed when it passed the plot of the book series it was based on, the show is known for it's large amount of shocking betrayal, heartbreaking deaths, big-budget battle scenes, nudity and dragons. Since it's start in 2011, many networks have tried to copy HBO's success with a big-budget fantasy TV series of their own, but only one stands above them all. Game of Thrones certainly sits on the Iron Throne of the decade and, perhaps, of all-time.
About the Writer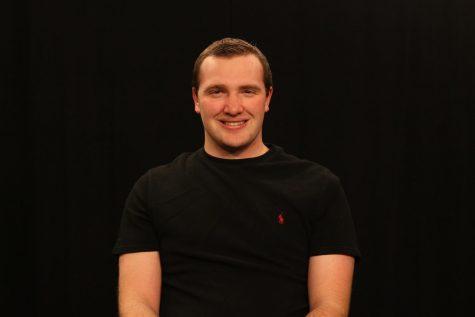 Logan Carney, Sentry & CSN Co-DCM
Logan Carney is a communications major with a focus in sports and he also has a sport management minor. He is in his fourth semester at Robert Morris....