Valentine's Day gifts you can do in less than 24 hours
If you've clicked the link to this article, chances are you are a part of the thousands that will be running out to the store either tonight (or tomorrow if you really feel like living life on the edge).
Maybe Valentine's Day isn't your favorite holiday and therefore not a huge priority, or maybe you blinked and it feels like it went from New Year's to mid-February in about ten minutes. Either way, you care about the person in your life you're planning something for and the last thing you would want is them to feel disappointed.
Societal pressure is really a drag, huh? Regardless, I've got you covered for some great AND thoughtful last minute Valentine's day ideas.
1. Turn a gift into a future date
The key to this is that it makes you look like you're planning ahead, even if in the moment the case is quite the opposite. You can buy a movie voucher and tell your significant other you're saving it for that film they absolutely can't wait to see, or get concert tickets for a favorite artist of theirs since that is something you actually can't do on Valentine's day.
2. Get crafty
I'm going to post a couple of ideas that both guys and girls can throw together in less than 24 hours.
The first just requires a deck of cards, a printer, scissors, a hole punch, glue, and binder rings. Basically, you take the deck of cards and create a little "book" with 52 reasons why you love that person. It's easy, and this website has a step-by-step guide AND a template to print out. If the hardest thing to do with this is think of the 52 reasons… that could be a red flag.
The second just requires a mug and a sharpie. Really, that's it – check it out here. Take the marker and write on the mug things you like about that person, and every time they reach for that cup of coffee on extra slow mornings, they'll see those reminders and smile. Added bonus, fill the mug with their favorite snacks or candy.
My last suggestion just involves a poster board, marker, candy bars, and some creativity. You've probably seen these candy posters before, but you can customize it to fit your Valentine's favorite candy and your relationship. Example here.
There are tons more, just Google "Valentine's Day Crafts".
3. Show you care in the kitchen
This is especially good if you don't cook for your loved one often because it makes for a surprise! Breakfast in bed is always a safe bet because it starts the day in a great way, but cooking dinner together can be equally fun. There's tons of ways to make heart shaped foods, but any meal done well will be appreciated.
For breakfast inspiration, click here.
For a romantic dinner idea you can make at home, click here.
4. Make your own adventure
Valentine's Day is the perfect time to try something unconventional because most people are probably out on dinner dates and at the movies. You can send your boyfriend or girlfriend on a scavenger hunt to places that you've been and have the end result be somewhere you've never been – like a museum or ice skating rink or whatever suits your fancy.
Whatever you choose to do, put some thought in it and your Valentine is sure to love it! Happy gifting!
About the Writer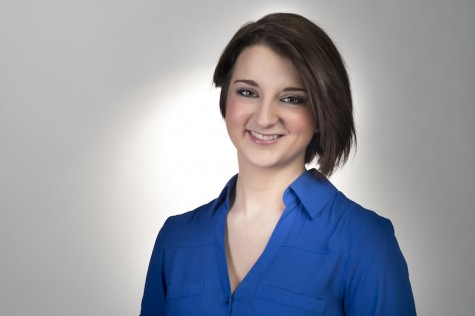 Leah Fleischel, Social Media Editor
A junior communications major with a concentration in journalism and a focus in media studies, Leah is the Editor-in-Chief of RMU Sentry Media. She is...