What to expect from the SNL reunion special
October 11, 1975. NBC's Saturday Night, a live sketch comedy show produced by the legendary Lorne Michaels, debuted on televisions across the United States, sparking what would become the starting point for many great comedic careers throughout history.
 Tonight Saturday Night Live will celebrate its 40th anniversary with a live, three and a half hour reunion special. Dozens of former cast members and other celebrities are set to return for the special, including all five remaining "Not Ready for Primetime Players" who started everything off in 1975.
It will not be surprising if these five (Dan Aykroyd, Chevy Chase, Jane Curtin, Garrett Morris, Laraine Newman) play a major part in the cold open of the show, with Chase reciting the tagline "Live from New York, It's Saturday Night!" to kick off the show, much like he did in the very first episode of the series.
Many people are speculating that the greatest characters and skits will return with a bang. These will more than likely take up a large chunk of the special, as they rightly should. SNL has established a large number of iconic characters in its 40 years on the air.
Expect to see Will Ferrell don the mustache and return to host a star-studded Celebrity Jeopardy, while Steve Martin and Dan Aykroyd might get a little wild and crazy, and Andy Samberg and Justin Timberlake may break off even more ladies with yet another digital short.
It could be too hot in the hot tub for Eddie Murphy, while Mike Myers and Dana Carvey might be ready to party on. And Steve Martin, Chevy Chase and Martin Short could pull out their maracas and sombreros.
It is evident that Weekend Update will also be a huge portion of the special. Chevy Chase, Jane Curtin, Kevin Nealon, Norm MacDonald, Jimmy Fallon, Tina Fey, Amy Poehler and Seth Meyers have all hosted the segment and will be present. It will also be interesting to see how and which Weekend Update guests will make appearances. Adam Sandler's Opera Man and Bill Hader's Stefon characters are the most likely to make appearances due to their popularity.
It will also be exciting to see whether or not TV Funhouse, an animated sketch series from the mid-1990s to early 2000s, will also make its return to SNL with a new adventure for superheroes Ace and Gary, better known as The Ambiguously Gay Duo.
With Justin Timberlake, The Backstreet Boys and Paul Simon all scheduled to appear there will also be an ample amount of musical talent as well. It has also been rumored throughout the past week that Timberlake's former boy band NSYNC will also be reuniting for the special.
It will also be interesting to see what type of tribute is created to celebrate the cast members who are no longer around. Dan Aykroyd will more than likely pay homage to John Belushi, while Adam Sandler, David Spade and Rob Schneider will probably do the same for Chris Farley. The show should open with the voice of the late Don Pardo, with Darrell Hammond also providing a few reads here and there.
This is sure to be one of, if not the most, iconic episode of SNL ever. In its 40 year history, the series has never done anything to this magnitude. Fans of all generations are likely to tune in to see their favorite players return to the stage of Studio 8H.
The Saturday Night Live 40 Anniversary Special airs tonight at 8 PM on NBC.
About the Writer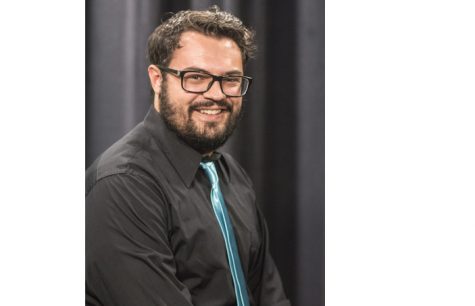 Matt Merlino, Chief Graphic Designer
A senior Media Arts (Graphic Design) major, Matt is the award-winning Chief Graphic Designer for RMU Sentry Media. His design work has won first place...