Your RMU Google Account does more than just email
Google, the most widely used search engine in the World, offers more than email and pictures of cute kittens. Some of its services are likely already familiar to you. You might use Google Drive and Google Calendar, or things like Google Chrome or Earth. For the tech savvy, a job at Google might be a dream, and for a select few, a reality. Google offers way more than just email and web searching though, and Robert Morris University provided you with a username and password to a world of web based services that you might find pretty useful.
Web based storage, otherwise known as the cloud, is one area where there is no shortage of solutions. Google entered the market with Google Drive in April of 2012. Previously, they had been one of the first solutions for web based document processing with Google Docs. When Google Drive was released, Docs was looped in with the cloud storage service. Google Drive now contains full featured solutions for editing and creating spreadsheets, drawings, forms and presentations. Google Drive also offers live collaboration which allows you to work on documents and presentations with friends or coworkers from across the internet.
In addition to word processing, Google Drive features a whole slew of both native and third party add ons that you can add with the simple click of a button. Everything from a full featured photo editor to a javascript IDE that also includes an entire library of methods and classes that allow you to use google's services within your scripts.
The best way to take advantage of Google Drive is to use Google Chrome. Chrome is a web browser like Internet Explorer or Safari. Obviously, Google wants you to use Chrome to use it's services. Google's web based services obviously work best on Google's web browser, but you are able to use things like Drive on other browser's with limited functionality in some cases. Chrome also has a slew of extensions available, some of which are very useful. Things like Chrome Remote Desktop and extensions for mobile applications like My Study Life which is an electronic planner available for Google's mobile platform, Android.
Google also makes mobile versions of it's services like Drive and Gmail, available natively on Android, with companion apps for iOS. You can add an RMU google account to an Android device or an Apple device and receive emails and use your university Google Drive on your phone. It might be advantageous to use your university Google Drive rather than a normal consumer account because Google Apps for Education, which is what RMU uses to provide every student and faculty member an account, alots users 30 Gigabytes of Drive space rather than the standard 15GB.
If you haven't taken advantage of the other services that come with an RMU Google account, or even a standard user account, I highly encourage you to take a look. You might find something useful.
What Google Drive or Chrome extensions have you taken advantage of? Let me know in the comments section.
About the Writer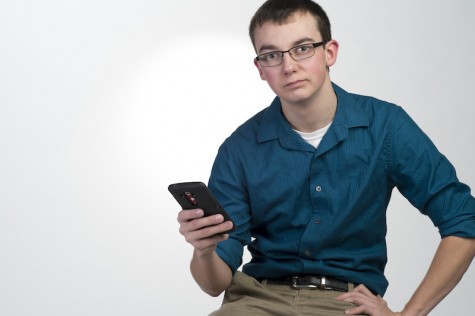 Dylan McKenna, Digital Content Manager
Dylan is a sophomore at RMU and is the Technology Manager for The Sentry. He is a software engineering major and is responsible for maintaining the technical...