Homitz, Mack Lead Hampton over Montour in High School Hockey
By Max Rickard, Moon News Cloud Contributor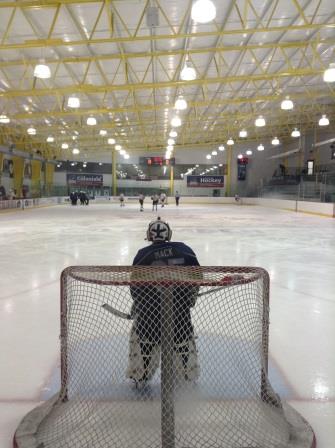 Ethan Homitz had three goals and one assist, and Cameron Mack had a 19-save shutout and 2 assists to lead Hampton to a 7-0 victory over Montour Monday night.
Homitz opened the scoring at 1:04 into the first period to make the score 1-0, then scored about two minutes later to make it 2-0. He capped off his hat trick with the lone second period goal to make it 6-0.
"When we just play our game and other teams do stuff like that, it is kind of hard to lose" said Homitz. "We had zero power play goals which is very surprising with all the penalties they had. That is something we need to work on in practice for sure."
Montour racked up 56 minutes in penalties. Head coach Dustin Kerr said, "When you take almost a full game in penalty minutes there is no way you are ever going to win a game" said Kerr. "Not using it as an excuse, but when you have 11 skaters and two of which take misconducts, it's just tough."
Hampton forced Montour's goalies to work between the pipes, taking 37 shots. Starter Jake Muzik was chased after 20 shots and only 14 saves. He was replaced by Brandon Heitzenrater, who made 16 saves on 17 shots.
Hampton got points from Zachary Kosick, who had two goals and one assist, Andrew Lynch, who had three assists and Nico Katsafanas who had two assists. Eric Leya and Jackson Baker were the other lone goal scorers for Hampton
Hampton (12-8-1) returns to Varsity AA action against Moon on Feb. 27 at the Airport Ice Arena. The puck drops at 8:30 p.m.. Montour (4-14-2) was scheduled to take on Bishop Canevin on Thursday.