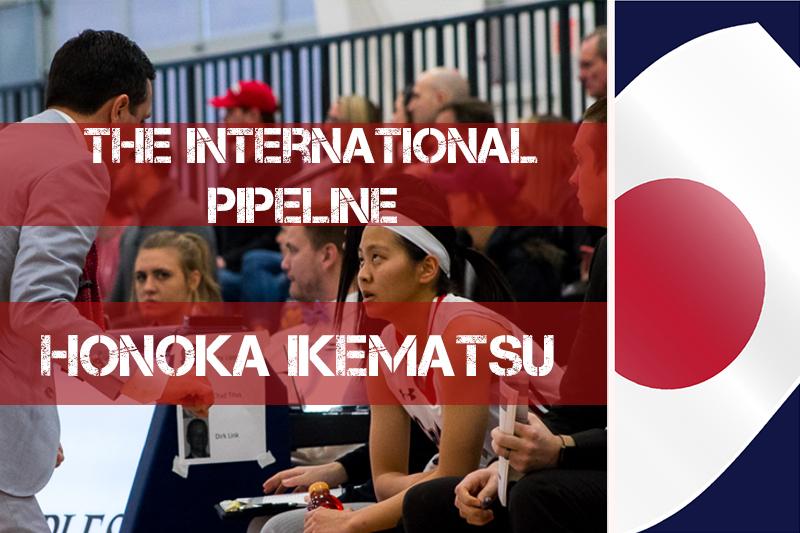 Ikematsu makes history as RMU's first Japanese women's basketball player
March 20, 2018
Freshman guard Honoka Ikematsu has been a surprise for Robert Morris women's basketball this season after spending her high school basketball career in her home country of Japan.
Ikematsu hails from Kumamoto, Japan, where she began playing basketball when she was just 10 years old.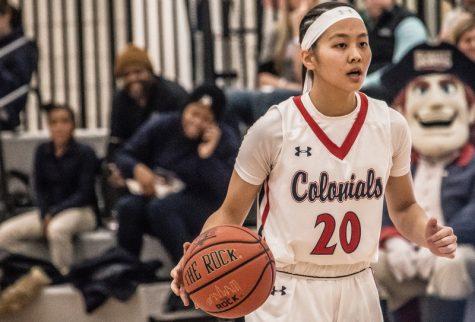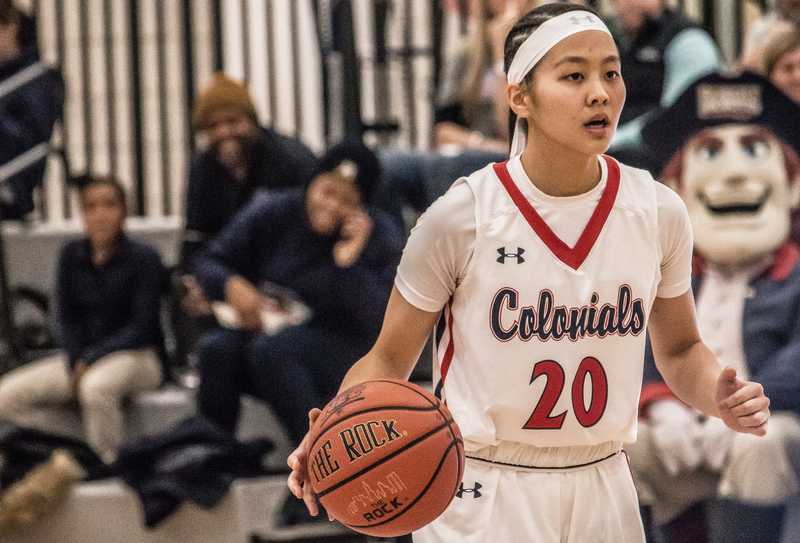 Ikematsu officially made her mark on Robert Morris women's basketball when she signed her national letter of intent to come play for the Colonials.
She would travel 7,006 miles from her home in Japan to the campus of Robert Morris University to become the first Japanese player in program history.
When it came time to prepare for college, RMU women's basketball assistant coach Asami Morita was the coach who first approached the young freshman about possibly coming to the Robert Morris women's program, according to Ikematsu.
Ikematsu decided to take her basketball career to the college level after high school, and Robert Morris took notice.
According to Ikematsu, Robert Morris was the clear choice when it came to where she would be taking her talents.
"RMU was the first option," said Ikematsu.
When preparing to come to America, Ikematsu knew she had to make some changes.
The physical style of the NEC certainly has had its effects on Ikematsu as she led the team in turnovers by a wide margin with 101 turnovers on the year.
"I was expecting I needed to be more strong, and I need to be more faster," said Ikematsu.
But that doesn't take away from the fact that Ikematsu has been almost unstoppable on the offensive front for the Colonials this season.
Ikematsu finished the season 9th in assists, 1st in three-point percentage and 7th in three-pointers made in the Northeast Conference.
Ikematsu ranks 28th nationally in three-point percentage, marking her as one of the best freshman shooters in the entire nation.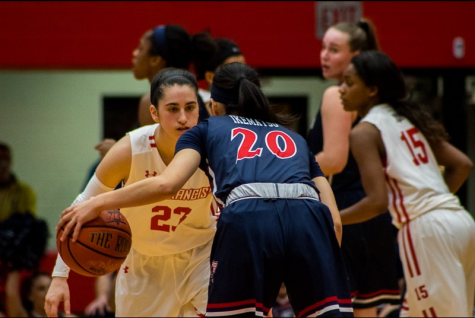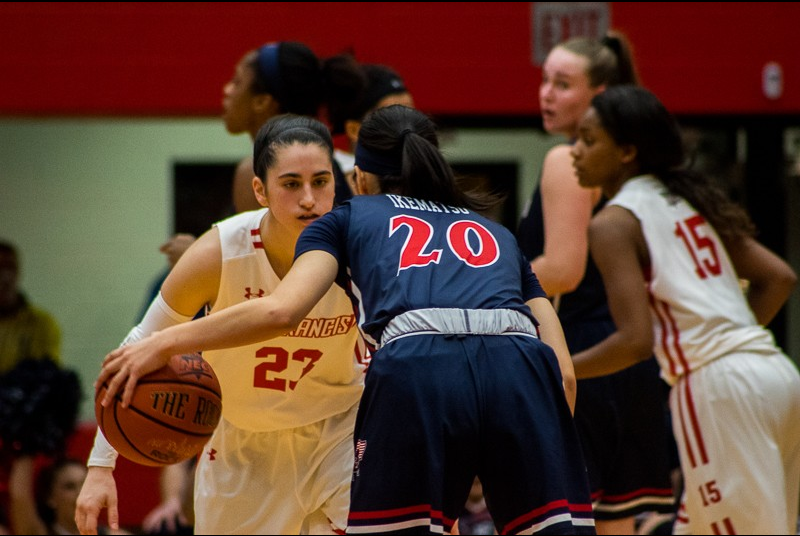 And while Ikematsu dominated on the court as a freshman, what many didn't know was her struggles adjusting to being in a brand new country with a whole new language.
Ikematsu described how many times she would want to explain or describe something to her friends and classmates but many times would not have the words to express them.
"I wanted to talk to my friend, but I don't know how to explain in English," said Ikematsu. "I didn't say anything."
Ikematsu is slowly getting a better grasp of the english language while assistant coach Asami Morita, a native of Japan, has done a great job of of bridging the communication gap.
Another part of the transition to American college basketball, but a more preferable adjustment has been the shift from five hours of practice in Japan to a much shorter, NCAA-regulated practice time.
"I feel like it's really short. Yes, I like it of course, and I can really focus here. I like it here," said Ikematsu.
Ikematsu enjoys being one of the four freshman international players and says that having so many other international players experiencing similar things has helped her feel right at home here at RMU.
"It's (a) nice experience with (out of) country basketball stars," said Ikematsu.
Honoka Ikematsu continues to develop and adjust to American college basketball, even after completing just over half the season.