Remembering Dr. Crawley
RMU Sentry Media would like to thank everyone who submitted comments and memories via e-mail or the website. Our thoughts continue to be with the Crawley family and all who were close to Dr. Rex Crawley.
"Rex was the definition of kindness and class. He was that rare individual who saw an opportunity to make a difference and worked tirelessly to do just that. His passing will be felt far beyond Robert Morris University." -Anthony Moretti, Ph.D. Associate Professor, School of Communications and Information Systems
"I had always thought that I was pretty open-minded about different people and different cultures. Just being around Rex reminded me that I have so much more to learn to be a better person; even a better human being. Rex had a near magical ability to integrate into any situation with all kinds of people. For this and his many other qualities, I will always admire him." –Jon Radermacher—Associate Professor & Department Head of Media Arts
"Rex was a mentor, colleague, activist, and close friend who played a major role in hiring me at RMU. In his short life span, he contributed greatly to the betterment of those around him, especially in the African American community, and continually inspired me to be a better person. It's amazing how many great ideas came from above the bow tie."-Heather Pinson, Ph.D.—Department Head of Communication, Associate Professor of Communication and Media Arts
"RIP to my mentor Dr. Rex Crawley. May your vision and inspiration continue to live on. I will continue to be who I am and work hard to be great because of what you have taught me, love you big guy!" – Jemel Sessoms, Junior at Robert Morris University.
"Dr. Crawley inspired me since day-one at Robert Morris University. I truly gained a better understand of Rex and his vision for young black men after being selected to be the first President of his Black Male Excellence Network (BMEN). Our motto is "Stand Together, Fall Alone." To-this-day, my fellow brothers and I still hold on to that motto as we pursue our higher education… Dr. Crawley will surly be missed, but I know his legacy and what he has established will surly remain strong! I love you sir, rest easy in the Hands of God." – Joel Gray, Senior at Robert Morris University.
"Dr. Crawley was one of the best friends that anyone could ever have. I knew his through like faith, fraternity and friendship.  He, Andre Gregory and I has a friendship that had depth beyond what words are capable of convening." The Rev. Dr. Keith Magee – Senior Fellow on Race, Religion, & Poverty University of Birmingham, England
"Rex was literally a Giant among Giants when it came to using his intellect to the benefit of others.  He was the quintessential expression of what the "old saints" at my home church meant by "the glory of doing the unrequired," the rendering of service to others simply because it was the right thing to do –not in any way because it was something you had to do.  More than that, Rex rendered the service with that magical warm smile that reflected the inner him.
Rex chose wisely to pursue a project related to enabling Black males.  As a friend of mine recently said, so many of those young males doing seemingly irrational things are crying out for the fathers,  father figures, the male models that are absent from their lives.  Because this project was central to Rex, perhaps we should all find ways to contribute to this unfulfilled agenda.
As we mourn the loss of Rex, let us be ever supportive of those he left behind, especially the members of his immediate and extended family.  Let us stand with them during these difficult times as well as the many days ahead." – Jack L. Daniel – Distinguished Service Professor University of Pittsburgh
"I do not have a picture with him or anything. But I will always remember him. I was in full labor IN his class because it was the last class. I didn't want to not show up thinking I would fail. My labor started at 4 p.m. and I didn't have his class until night. I waited around until his class started. Told him I was in labor and I wanted to turn something in, take the test and leave. He said, "What?! You should not be here! And called campus police to come and get me." I will always remember him. That day. And his expression when I told him I waited 3 hours in labor for his class." – Amber Trumpower, former student of Dr. Crawley
"Dr. Crawley was the first member of the RMU Communication Department that I had the pleasure of meeting. Back in February of 2009, while still a senior in high school, I took my first personal tour of the RMU campus. This visit included a meeting with Dr. Crawley in his office, located in the Nicholson Center at the time. We discussed the communication program in depth, including classes, extracurricular opportunities and much more. Although I had already been accepted to RMU and had made my decision to attend that autumn, Dr. Crawley still played an integral part of my admissions process. Looking back, he was the first person that really made me believe that I had chosen the right place to spend the next four years of my life. He had a presence in speaking with him that made me feel comfortable and welcome in this new environment, and I have always been thankful for that reassurance I received from the man with the bowtie.
I never had the pleasure of learning with Dr. Crawley in the classroom, and we only crossed paths on a few occasions during my time spent on the rolling, green hills of Moon Township, but I know he was an integral part of the RMU community and had an impact on each and every member that he came in contact with during his time spent shaping young minds, and furthering those that were more seasoned.
He will be missed in every facet of the campus, but the Colonial family is better off for having had such a kind, gentle, wise soul to enrich the masses over the years.
Long live the bowties." – Brooks Bratten, RMU Class of 2012 
"Were it not for Dr. Rex L Crawley, who was the Chairman of my Doctoral Committee, I would not be a Dr. today.. He ripped my dissertation draft numerous times, but provided the feedback necessary to get me back on track. I was also able to work with Dr. Crawley on the Financial Literacy Program at RMU. I was also part of the graduating class of 2006 that was dubbed the infamous "Fab-Five" it was the first time in RMU history that five African-Americans received their Doctorate degrees, but for Dr. Crawley it would not have happened. We also worked together on the Minority Research Policy Group of Southwestern Pennsylvania, a first for this region and a worthwhile experience and he was the embodiment of the BMLDI. One of Dr. Martin Luther King's famous quotes was, "Life's most urgent question, what are you doing for others?" There is no need to ask what Dr. Crawley did for others, because doing for others was his life's work! THANK YOU DR. CRAWLEY…..You made every moment count, even the tough ones and not once did we hear you complain. Much Love… and prayers for your wonderful family!" – Dr. Howard B. Slaughter, Jr.
"One of the hardest things that I have ever had to do was to let my mother know that Dr. Crawley had lost his battle to cancer. She simply adored him. From the way that he took care of my youngest brother Kipp when he pledged Kappa at Ohio University, to the person he became as a loving father, educator, and Christian. The Dawson, Wilson, and Fields families loved you as if you were one of our own. GOD BLESS YOU. I am writing this with tears in my eyes. The only way I could calm my mother down was to let her know that THE ANGELS NEED THEIR PHD'S TOO. To the Crawley Family may God help you through these difficult times." – Craig Dawson, V.P. Sales and Marketing Soul Pitt Media
"May his gentle soul rest in perfect peace. Dr. Crawley taught me in my second year during my doctorate program and he was a man full of life. I never even knew he had this disease as he was always very friendly. I am just so sad to hear this. I pray that the Almighty God gives the family the fortitude to bear this loss. Amen." – Richmond Adebiaye
About the Writers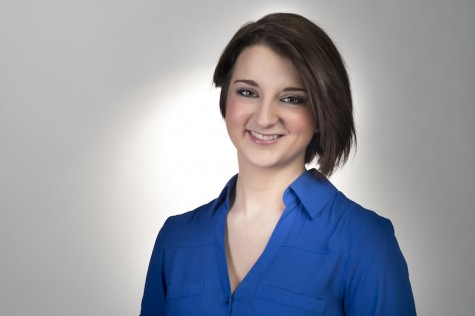 Leah Fleischel, Social Media Editor
A junior communications major with a concentration in journalism and a focus in media studies, Leah is the Editor-in-Chief of RMU Sentry Media. She is...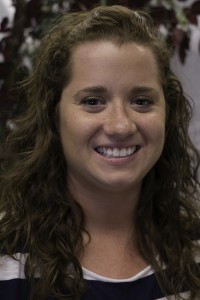 Brooke Smith, Editor-in-Chief
A senior journalism major at Robert Morris University, Brooke serves as the Editor-in-Chief and a staff writer for RMU's student-run newspaper, "The...