Which one is pink?
The man behind the name and the climb to fame of the rock group Pink Floyd belongs to founder and former frontman, Syd Barrett.
The group was formed in 1964 as The Pink Floyd Sound and the band quickly became notorious in the London music scene.  Pete Townshend of The Who  actually skipped a Who concert to see an early Pink Floyd perform.
Known for their inventive and distinct sound, Pink Floyd created what became known as concert light shows.  Upon signing with EMI, Barrett wrote the band's first two singles, "Arnold Layne and See Emily Play"- both of which became top ten hits.  Pink Floyd's first album Piper at The Gates of Dawn, released in 1967, is a far cry from the groups later music.  Rated as one of the best Psychedelic albums of all time, the band would only release one album with Barrett's full participation.
During the recording sessions, Barrett began to experiment with psychedelic drugs and his behavior changed forever.  Pink Floyd's second album would only have one Barrett original. Due to his behavior, friend David Gilmour eventually replaced Barrett.
After leaving the group, Barrett released two solo albums in hopes to start a solo career, but after a failed attempt, Syd Barrett would live in recluse for the rest of his life.  Years later, Barrett would became a frequent painter and gardener.
Barrett never enjoyed people approaching him about his music history because he never thought he did anything of importance.  Due to his playing style, he has become a Rock Legend- Barrett was and is still famous for his unique slide guitar techniques.
Although his tenure in the music industry was short, Barrett left his mark in Rock history with his inventive and insightful music.  Without Syd Barrett, there would be no Pink Floyd.  In my eyes, Barrett is Pink of Pink Floyd.
For more information on Syd Barrett, visit www.sydbarrett.com
About the Writer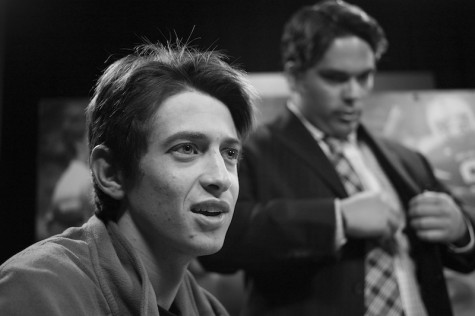 Mike Funyak, Staff Reporter
A Senior Business major with a concentration in Management at Robert Morris University, Mike is a Staff Writer and Blogger for "The Sentry."

In...