Early Glimpse at Battlefield 1
"Battlefield 1" is a first person shooter set to be released worldwide on October 21, 2016. Fans of the franchise have had early access to a beta version, which was released to the general public on August 31, 2016.
So far, the game is looking like it may outsell and outplay it's main competitor, "Call of Duty: Infinite Warfare" for the crown as top first-person shooter of the year.
After downloading the open beta, I was eager to get my hands on the controller and see how it compared to the "Call of Duty" franchise. "Battlefield 1" features a boots-on-the-ground style that contrasts with the futuristic elements of the new "Infinite Warfare" title coming in November.
The beta features limit access to some weapons, maps and game modes. There is only one map, two modes and about five to six weapons for each class. The four classes are the same as you would expect from this genre, and they are assault, medic, support and scout. Each of these has its own special style of play. Aside from the infantry gameplay setting of "Battlefield 1,"  it also allows players to ride horses, planes and tanks into battle.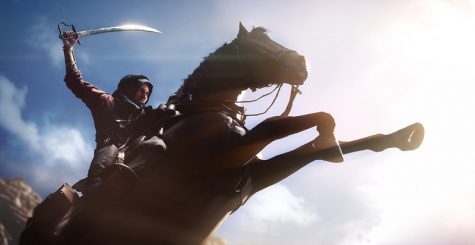 Along with all these elements, "Battlefield 1"–like previous titles–will keep the role of squads available with the players grouped into squads of five who can then set objectives for their respective squad to complete.
Overall, the game is clearly still in its beta stage, so we can't quite get a full look at what the released version will bring to the table, but we can certainly see the gameplay thanks to the beta. If you cannot wait, "Battlefield 1" can now be pre-ordered for PlayStation 4, Xbox One and Origin for PC.