"A Million Ways to Die" lacking a million ways to laugh
"A Million Ways to Die In the West," one of the most anticipated comedy blockbusters of the summer, hits theaters this Friday, May 30.
With an all-star cast that includes Seth MacFarlane (also writer and director), Charlize Theron, Amanda Seyfried, Neil Patrick Harris, Giovanni Ribisi, Sarah Silverman, and Liam Neeson, it is sure to draw significant attention at the box office.
If you are familiar with any of MacFarlane's other work, "A Million Ways To Die in the West" follows the same routine as pretty much everything else he has done; raunchy, racy, and filled with one-liners. Though, I did not find the film to be as offensive as I had expected, but that may just be because I am so used to his work by now.
The story follows, Albert Stark (MacFarlane), a clumsy sheepherder, as he vies to win back his girlfriend's (Seyfried) heart after she breaks up with him after a losing gunfight. With the help of a new friend, Anna (Theron), Albert is able to courage and self-confidence. Though, when Anna's husband, the baddest outlaw (Neeson) in the Wild West, returns to find out that his wife has been with Stark, he seeks revenge for the love of his wife.
The best asset of the movie was easily the musical score. If there is one thing MacFarlane excels at with everything he creates, it is the music. Joel McNeely puts together an absolutely excellent composition that really gives the film that western sound that has become so iconic to the genre over the years.
With his combination of voice work, writing, musical talent, and directorial prowess, it is no doubt that Seth MacFarlane is one of the most talented men currently in the show business industry. Though, "A Million Ways to Die In the West," marks the first time he will be playing a role in a live action film.
As a huge fan of MacFarlane's work, I was not impressed with his performance. His character, Albert Stark, was well developed, but MacFarlane ultimately failed to deliver as well as I would have hoped. Many of his facial expressions did not seem natural while he was speaking. Though, being that this was his first live action role, I will cut him a bit of slack in that regard.
The rest of the cast was only okay. I hoped for more with such a big name cast, especially from Neil Patrick Harris's character.
Charlize Theron and Giovanni Ribisi were the bright spots of the cast, delivering multiple laugh-out-loud scenes.
I would have liked to see more of Family Guy co-star, Alex Borstein's, character, who's only scene in the film was one of the funniest.
I'm not going to lie, this movie made me laugh a lot. Though, I was not impressed because I thought that it had so much potential to be great, where it only ended up being alright. Some jokes were hysterical, but overall, the movie was nothing special compared to MacFarlane's first film, "Ted."
If you are a fan of MacFarlane's work, "A Million Ways to Die in the West" is worth seeing. If f you are not familiar with his work, you will more than likely want to stay away from this one, or at least wait until it is available at Redbox or on Netflix.
If MacFarlane sticks to voice work in the future, there is no doubt he will rebound with a great performance his next time around on the big screen.
About the Writer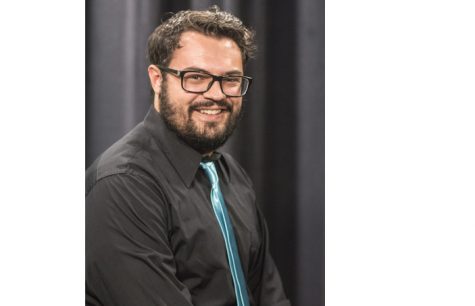 Matt Merlino, Chief Graphic Designer
A senior Media Arts (Graphic Design) major, Matt is the award-winning Chief Graphic Designer for RMU Sentry Media. His design work has won first place...