Babyklok Tour Stop Added at UPMC Events Center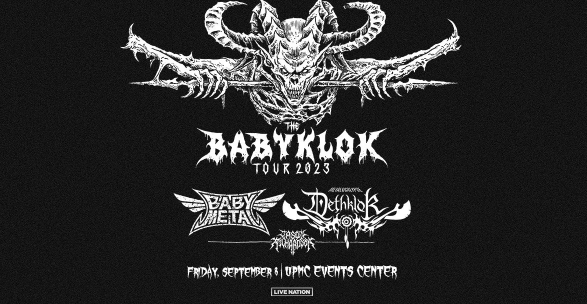 Finn lyons, Assistant Arts and Entertainment Editor
April 13, 2023
Dethklok, and BABYMETAL, announce a tour across the United States and Canada for the first time since the COVID-19 pandemic.
Dethklok, originating from the Adult Swim show Metalocalypse, is making their long awaited return after the show's cancelation. Along with their new tour, Dethklok will star in a new movie based on the show.
For BABYMETAL, the tour will show off their first ever concept album titled The Other One.
The Babyklok tour begins Aug. 30 in Houston, Texas and will head to the UPMC Events Center on Sept. 8. Tickets go on presale April 13 at 10 p.m., and will be available for general purchase April 14 at 10 a.m.