Colonial Theatre Brings "Urinetown" to Stage for Spring Musical
Aaron Frier, Director of Business Operations
February 27, 2023
Over the past weekend, Colonial Theatre put on its most recent play, "Urinetown."
The play found success with many students, families and casual musical enjoyers alike during its four-day run.
"Urinetown" follows a world in which civilians have to pay to pee because of environmental and economic crises. If citizens urinate and do not pay their fees, then they are sent to the titular location.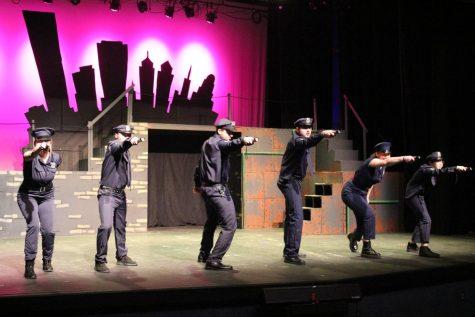 The central story follows Bobby Strong, a janitor at a public amenity, who, following a tragic event and advice, decides to rise up against the injustice imposed on the people. This puts Strong at odds with Urine Good Company, the organization running the public amenities.
Hope Cladwell, whose father is the owner of Urine Good Company, serves as Bobby's love interest throughout the show. The story brings up themes of love, freedom, greed, truth and hope (get it).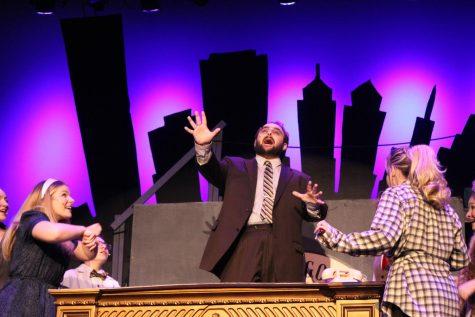 Opening night was Thursday at 7:30 p.m. The show continued for two subsequent nights on both Friday and Saturday at 7:30 p.m., as well as a Sunday matinee showing at 2 p.m.
Overall, the show was successful, marking another win in Colonial Theatre's books.