Dr. Howard speaks on COVID-19 policies for the fall semester, advice to students
MOON TOWNSHIP — As COVID-19 cases continue to rise throughout the United States, RMU president Dr. Chris Howard and health officials at the university are taking steps to keep students safe.
Dr. Howard revealed the university's plans for the semester involving the pandemic and returning to normalcy after the past 18 months.
"RMU will look much more like two years ago than last year," said Howard. "The knowledge we have surrounding the virus has improved in the last year, and we are taking precautionary measures to ensure student safety during the semester."
Precautionary measures include a mask mandate for indoor campus facilities regardless of vaccination status and a vaccination requirement. Testing and quarantine protocols are also in place.
"People should get their vaccine as soon as possible, that will help no matter what," Dr. Howard said. "The wisdom about how the virus works is wisdom analysis in part to our faculty, our students and their families, so they can make wise decisions so we can have a much more normal year than we did last year."
While discussing the previously instated COVID-19 policies, Howard discussed the uncertainty felt in the past few years and how he feels this year's improvements are progressing.
"There is only so much you can deal with when you are dealing with something new," Howard said. "Students and faculty need to step up to keep everything running smoothly."
Howard also relayed the detriments that the pandemic has brought to students on campus such as mental health and education struggles and how the university adapted.
"Mental health telehealth has been great. I look forward to try to scale and do more, it has been good for the students." Howard said. "(Telehealth through UPMC and the Counseling Center) leads to greater physical and mental health for our students which is very important to us."
Another resource Howard discussed was online education.
"Virtual tutoring and online office hours with professors and academic advisors are great tools for students to be able to use," Dr. Howard said. "We do need some in-person, don't get me wrong, but (it gives) that flexibility."
Howard's advice to students would be to understand the impact that COVID-19 had on their lives and to seek any help they may need.
Howard said, "There has been some residual impact due to the pandemic, whether it be mentally, physically, physiologically, emotionally, spiritually, and you might've lost some hope in the whole thing with everything going on.
"Keep the faith, keep up hope, but get the support you need. It can be the Counseling Center, a faculty or staff member, an administrator, a coach, a parent, uncle, friend, someone in the clergy. There's no shame in your game in reaching out and saying, 'hey, I'm struggling.'"
Although the past 18 months were challenging at times for the university, the future looks bright with precautions in place for campus safety.
"RMU was 6 months old during the influenza outbreak in 1921. It's ironic that we were born in a pandemic 100 years ago and we're surviving one now," Howard said. "The most important thing is that we are all smarter on how the virus works and we know how to protect ourselves and our community."
About the Contributor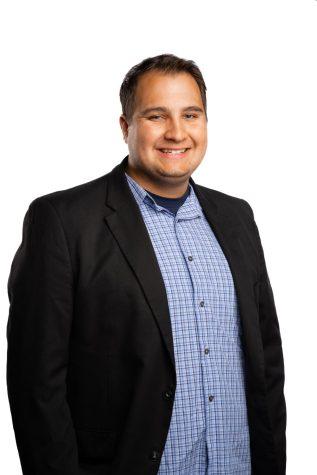 Colby Sherwin, Editor in Chief
Colby Sherwin is a senior News and Sports Communication Major from Harrison City Pa, He is the Editor in Chief for RMU Sentry Media. Colby can be found...