RMU to require COVID vaccine for 2021-22 school year
In the 2020-2021 school year, Robert Morris students had their way of life changed. Now with the vaccine rollout in full effect, life will go back to normal for students and staff. In an email from RMU Student Life, they said the following:
"We are confident in our ability to return to normal thanks in part to the widespread availability of COVID-19 vaccines. Therefore, we are announcing today that beginning with the start of the Fall 2021 semester, the COVID-19 vaccine will be required for all RMU students who are enrolled for in-person classes, students who reside in on-campus housing".
This comes after Penn State said last week that students will need the vaccine to return as well.
In the email, RMU also spoke about whether or not masks will be required. "In accordance with this policy, effective immediately, RMU will no longer require anyone to wear masks on campus, either indoors or outdoors. We strongly recommend, however, that anyone who has not been fully vaccinated against COVID-19 continue to wear a mask indoors, consistent with the guidance from the Pennsylvania Department of Health and the Centers for Disease Control and Prevention (CDC). All students will still be required to wear masks on the shuttles going to and from Yorktown Hall and Wal-Mart, consistent with local, state, and federal guidelines regarding mass transit."
The University said that vaccine exemptions can happen for religious, moral, or ethical objections.
The school also said that students must prove that they have been vaccinated by August 16th. "Students must provide evidence of their COVID-19 vaccination status to the UPMC MyHealth@School Center by Monday, August 16, 2021. We have received documentation from many of you already and we thank you for your cooperation. Please go to rmu.edu/vaccineinfo to complete and submit a form confirming your vaccination status. Please wait to submit your immunization information card until you have received your final dose — the second if you receive the Pfizer-BioNTech or Moderna immunization or the single-dose if you receive Johnson & Johnson's Janssen immunization."
One thing from last year that will stay is, for those who are not vaccinated will be COVID tested, "Students who are not fully vaccinated will be subject to COVID-19 testing prior to the start of the fall and spring semesters, as well as surveillance testing during the academic year."
Robert Morris will need everyone to do their part to finally have "normal" times again, but it seems like it may be happening sooner rather than later.
About the Writer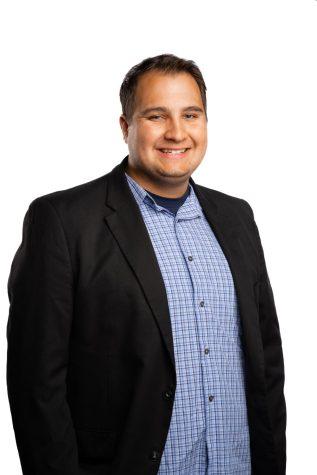 Colby Sherwin, Editor in Chief
Colby Sherwin is a senior News and Sports Communication Major from Harrison City Pa, He is the Editor in Chief for RMU Sentry Media. Colby can be found...