For the Love of Food: Dining out on Valentine's Day
The old adage is that the way to a man's heart is through his stomach. If you believe in this philosophy and don't feel like cooking for your date on Valentine's Day, here are some restaurants you could consider taking them to this weekend. All three of these restaurants are small and personal, and they will surely impress your significant other with your diverse palate and Pittsburgh dining knowledge.
When thinking of where you want to dine, you'll want to consider that these spots are great for students on a budget, and they'll get you away from the same-old-same-old of University Boulevard or the mega-chain eateries of Robinson. If you have access to a car, you can be at any of these restaurants in around 30 minutes.
1. Portman's Farm Market
The quickest place to get to, Portman's Farm Market, makes my favorite sandwich in all of Pittsburgh—the perfect cold Italian Hoagie. Located just off of Interstate 79 South near Bridgeville—just past the Giant Eagle on Washington Pike, the inside of this market hosts a small deli that has both friendly service and excellent food.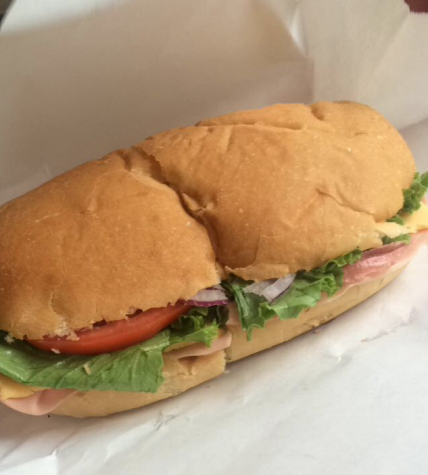 All the food at Portman's is fresh; the Italian Hoagie is loaded with fresh meats, cheese and crunchy veggies. They also make fresh sides including an amazing macaroni salad, which is big enough to share. If you're not in the mood for a sandwich or have a smaller appetite, they also have daily soup specials such as Creamy Potato or Chicken Dumpling that are homemade and a meal all by themselves.
One thing that you'll want to make sure that you do is to save room for dessert. Portman's has homemade pies that are made with fresh ingredients and a delicious way to end your meal.
Portman's is also great for students on a budget. You'll have a great meal, leave stuffed and easily get out the door for less than $15 per person including drinks and dessert.
Their Facebook page (https://www.facebook.com/pages/Portmans-Farm-Market/158157797288) lists daily sandwich and soup specials that will make you hungry if you read them on an empty stomach.
2. Spice Island Tea House
If you're more into the hustle and bustle of city life instead of the suburban setting of Portman's Farm Market, you can venture into Oakland—the heart of Pitt territory—for Spice Island Tea House. Another small, friendly restaurant, located at 253 Atwood Street, Spice Island Tea House produces its own take on classic South East Asian cuisines that include dishes from India, China, Burma, Vietnam and Thailand.
Anytime I visit, I like to start the meal off with an order of Indian-inspired vegetable samosas. Unlike the large pyramid-like ones you find in the typical Indian restaurant, these samosas are bite-sized, delicious and not too filling. One of my favorite entrees at Spice Island Tea House is based on the food of Thailand: Chiang Mai Noodles. This dish has a thick and round wheat noodle tossed with minced chicken, jalapeños, mushrooms and a red curry sauce. They aren't too spicy (unless you choose to add some hot sauce), and they are delicious. If you want to have something more classically Chinese, they make great fried rice, too.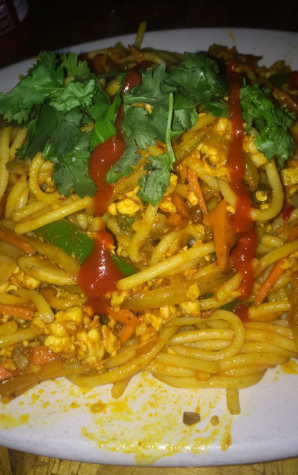 Being a tea house, there is a wide selection of loose teas from all over Asia, so you and your date can share a pot of black, green or flavored tea. They also have a daily iced and hot tea special if you want to try something new.
Appetizers at Spice Island Tea House are generally $5, entrees are $10-$15, and a large pot of tea is $5.50. You can find them on the web at http://www.spiceislandteahouse.com/.
3. Golden Pig: Authentic Korean Cuisine
This last restaurant is a little more off the beaten track, but it's authentic homemade Korean food is unique in the Pittsburgh area. Golden Pig: Authentic Korean Cuisine is a full 30 minutes from Robert Morris in Cecil, Pa. But don't be afraid; you will find this tiny restaurant right next to a used car dealer at 3201 Millers Run Road.
A great place to start dinner is with an order of Korean Pancakes, which you can get a variety of ways including with kimchi—a traditional fermented Korean side dish made of vegetables. The closest thing to kimchi that you might be familiar with is sauerkraut, but the complex flavors of kimchi combined with the pancake are nothing like the salty-sourness of sauerkraut on a hot dog.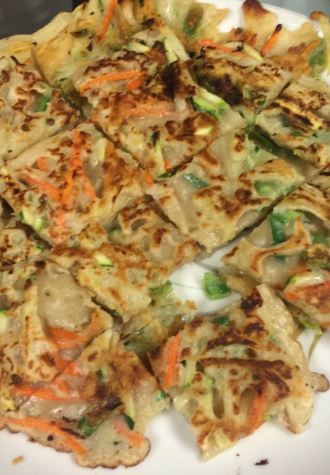 When it's time to pick an entree, you might want to consider Kalbi, which are marinated and grilled beef short ribs. They are tasty and go well with the Korean Pancake in my view. If you want something spicy, Buldak is a chicken dish that will wake up your taste buds with its heat.
Prices are reasonable at Golden Pig. Appetizers are between $3.95 and $7.95, and entrees range from $6.95 to $15.95. You will definitely walk away satisfied without breaking the bank.
The only downside of dining at Golden Pig is the size of the restaurant. There is only room for about 10 diners inside, and Yong Kwon, the owner and cook, often runs the entire operation by herself. This can lead to a long wait for one of the tables, but if you have the time and patience, it is definitely worth the wait—the food is that good. My advice is to get there as early as you possibly can.
Whether you have a special date this Valentine's Day weekend or are just hanging out with friends, you might want to consider getting away from Moon and from the restaurant chains. Here's hoping these three unique and reasonably priced restaurants will inspire you to expand your food and your Pittsburgh palates.