Holiday plans in Pittsburgh
This November marks the 53rd Annual Light Up Night® brought to Pittsburgh by the Pittsburgh Downtown Partnership (PDP). This year's Light Up Night will be on Friday, November 22 and will add even more attractions to the event than last year.
In a recent press release, the President and CEO of the Pittsburgh Downtown Partnership, Jeremy Waldrup, said, "More than ever, Downtown Pittsburgh is the place to be this holiday season. We're activating new spaces with new events for our 53rd annual Light Up Night®, when Downtown will be lit up and decorated in its holiday best."
In addition, this year's Peoples Gas Holiday Market run from November 2 through December 23. While the market will be closed for the holiday of Thanksgiving, shoppers can expect to shop the holiday market on Black Friday.
"One of our goals at Peoples is to help build long term economic growth for the western Pennsylvania region. The Peoples Gas Holiday Market™ is proven to be a catalyst to connect the cultural, tourism and retail activities of Downtown Pittsburgh during the all-important Holiday Season. But just as important, we want the Holiday Market to become a special new holiday
Downtown tradition for our friends and families in the region," said Morgan O'Brien, President and CEO of Peoples Natural Gas in a recent PDP press release.
The PDP has also recently announced that the day after Light Up Night, Calum Worthy, star of Disney's hit show "Austin and Ally" and the "Copper Top Flop Show" will celebrate the Grand Opening of the second annual Peoples Gas Holiday Market and be available for Q&A and a meet-and-greet for 200 chosen fans.
About the Writer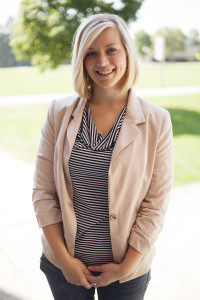 Leah Moose, Staff Member
A junior journalism major at Robert Morris University, Leah is a staff writer and photographer for the student-run newspaper, "The Sentry."

Additionally,...