How to have a personal hairdresser without leaving the house
Many people dream of being able to create the latest hair styles without forking out huge amounts of money to pay for it. Now thanks to the new TRESemme style studio, a creation by the company Noise, anyone can have access to the same great tips and tricks known by professional stylists. Before,  great hair would seemed like it was only for those blessed with amazing, natural locks. But now, these results can be a click away.
The TRESemme style studio combines a lot of the same elements you would find in a professional salon. Users can find their perfect hair color, view hundreds of tutorials, and even try on hairstyles they might be interested in. The website is entirely interactive and one of the coolest features is that users are able to use their webcams in their computers to use them to show how they would look with a different style of hair.
The TRESemme style studio is a great tool if the user has a special event coming up and is unsure of what to do with their hair. Not only can users try certain styles before committing, they have access to over 100 video tutorials on how to achieve the perfect look. The website is run by professionals in the hair industry the advice comes from someone who knows what he or she is doing. The style studio is enabling people to become their own hairdressers and try new styles they normally wouldn't have tried.
Whether you have a date coming up, are preparing for a dance, or just tired of your old look the TRESemme style studio is your place to go for fabulous new styles as well as expert advice. As part of their advertising campaign they are encouraging users to get on their Facebook page and Twitter account and tweet and share photos of their experiences on the site. Check it out for yourself, at www.TRESStyleStudio.com. Be sure to tweet the TRES style team at @TRESemme or #TRESStylestudio as well as visit their Facebook page to share your comments and thoughts.
About the Writer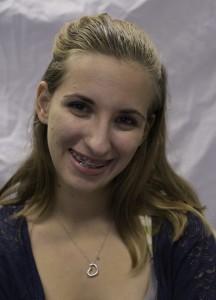 Elizabeth Witowich, Contributor
Elizabeth is a freshman majoring in journalism and is a writer for RMU's student-run newspaper, "The Sentry." She is studying to go into print or online...