MadSierra Photography brings self-image into the picture frame
Through the lens of her camera, an ambitious 16-year-old Madison Pisarchick found her calling. Pisarchick, now a junior at Robert Morris, did not have a goal in mind while she was taking pictures of two friends. What she soon found was what the her camera could reveal more about its subject than she ever imagined.
"I don't know why, but I just had a hunch that I wanted to take pictures of my two friends," Pisarchick said. "During their photo shoot, I noticed one of the girls was a little bit more self-conscious than the other. Whenever she saw the picture of herself, it was just like a light in her eye that I saw, and I swear that moment changed my life forever. I realized that I could help her see the beauty that everybody else sees in her."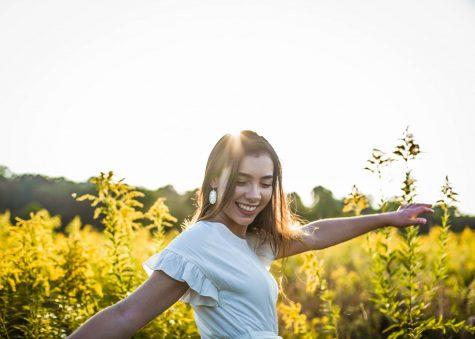 Pisarchick has brought that same unique vision to her coursework at RMU. In a recent class on documentary photography, she was the only person to tell a story using 50 student portraits. It was a new experience that gave her the opportunity to observe her fellow students.
"I realized that I could maybe affect a community that means a lot to me because I love Robert Morris and love the people that go here," Pisarchick said. "I kinda started brainstorming that I could go along the lines of people just going to class — maybe you're just wearing sweatpants, and you didn't do your makeup, or your hair is just messy — you're still powerful, and you're still a high-achieving woman … and you don't have to look a certain way to be beautiful."
Her unique view of the world extends beyond photography, too. While it is not uncommon to hear about a college student starting a business while they are working on a degree, it is not as common to hear about a student starting school while running an established business. For Pisarchick, her quickly developing expertise helped build a thriving photography proprietorship, MadSierra Photography, in her hometown of Brockway, PA. Based on the demand for her services, she could have built a career there. Instead, she decided that continuing her education would expand her horizons and provide opportunities not possible at home.
"If I lived in my hometown now, I'd be able to make a career out of photography and not really have to go to school," Pisarchick said. "I really appreciate the business that I do have there, and I travel back to do as much as I can. I definitely want to continue expanding in the Pittsburgh area, so I can just become a bigger photographer here."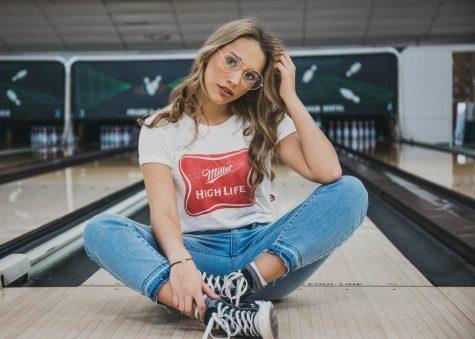 In trying to juggle the demands of operating a business with being a full-time student, Pisarchick has had to focus on the most important elements. In school, it means balancing a double minor in photography and business to complement her study of communications with a concentration in advertising. For her business, it means never forgetting why she started it.
"I think something that's really important — especially in starting a business — is not losing sight of why you started it," Pisarchick said. "I constantly keep that in mind that I'm helping somebody, give them a little bit more confidence and make them feel better about themselves. Women have to be like this cookie cutter shape that you see in any Victoria's Secret model — it's just an unachievable look for like the typical women. I just want to show that we are beautiful and we are powerful and we can do all this, so if I can deliver that and help somebody see that with portraits — that's what I aim to do."
Part of expanding beyond her business and RMU is becoming better known for her work through social media. Pisarchick is already making a mark there with almost 2,000 followers on her professional Instagram account (@madsierraphotography). After only a short on the platform, her initial success is notable, but she is committed to paving her own path and knows there is much more to accomplish.
"Ideally, I would become a little more popular on social media; I think that's the direction our world's going in," Pisarchick said. "I want to continue traveling a lot as well, so I can do more landscape photos because that's what I show in my art shows. So, (I would like to) do more of that and some more creative stuff — I enjoy doing that, but that's typically not paid for."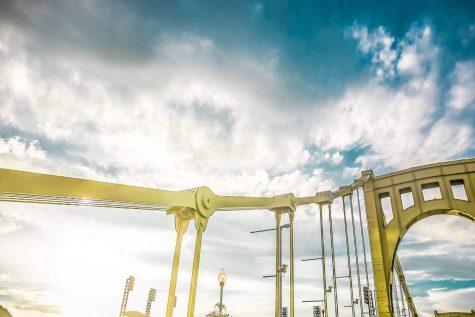 Pisarchick's goal as a photographer is to pass along to others the beauty and power that she sees through her own viewfinder. She believes in the ability of those images to empower her subjects by helping them see themselves in a new way.
"I love helping people see how awesome they are, so if I can just help even the 50 people that I photographed here see how amazing they are, then I feel like I've maybe made a dent in that realm," Pisarchick said. "Hopefully, they can do that to other people, and then it's a chain reaction of people feeling better about themselves."