Visiting Hundred Acres Manor
Hundred Acres Manor opened in 2003 and is home to one of Pittsburgh's best haunted houses. Its location is at the site of a former haunted attraction called the Phantom. It has six attractions and two escape rooms. All of the attractions make up the haunted house.
Each room of Hundred Acres Manor contains a different theme such as "Hallow's Eve" and the "Torture Tank" that blend together to produce a frightening atmosphere. While following the path to get to the end of the haunt, which can be shaky at times, actors and animatronics, such as creepy clowns, jump out at you.
The other sights you'll see there are quite gory including human body parts hanging from the ceiling covered in blood. Additionally, your senses will be assaulted by the overwhelming smell of mist and the other products used in the haunted house.
Hundred Acres Manor is open every night through Halloween, so go now while it's still open. The escape room is $25 and the main haunt is $20; however, you can pay an additional $10 for a V.I.P. ticket and skip the line, which is highly advised along with arriving at the haunt early.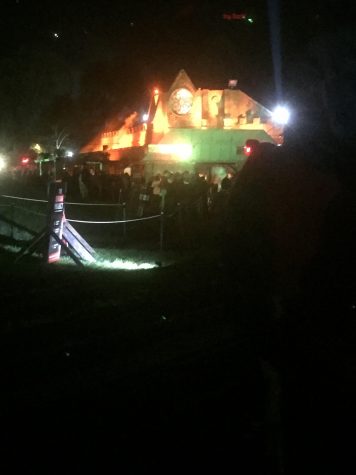 Hundred Acres Manor is worth the price. The actors do an excellent job at being scary, even though the acting can feel a little repetitive. Along with that, the uniqueness of the rooms in the haunted house made by creative and talented people will make your experience different from anything else.