Women of Sentry: Melanie Hulse
In honor of Women's History Month, we honor the women of Sentry Media. Melanie Hulse is a junior marketing major at Robert Morris University.
Melanie is the Director of Business Operations for RMU Sentry Media as she manages all of the business-related matters for the student-run news outlet. She leads a team of four people that handles anything dealing with advertising and finances for the organization.
When asked how it feels being a woman and further a woman in charge, she touches on how it was initially intimidating in a primarily male-dominated atmosphere. Still, she was able to find a way to make her own path.
"Once I got into it and found my comfort zone, I realized that I'm allowed to have a seat at the table," said Hulse.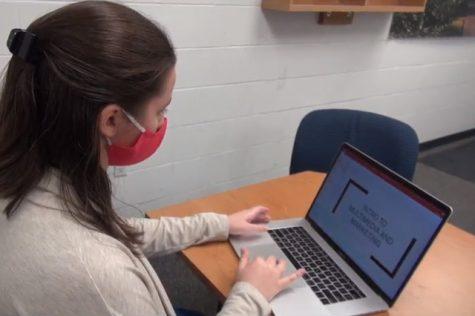 When it comes to obstacles faced when being a woman, she notes that speaking up in front of a group of people, especially in a predominantly male setting, can be frustrating not to have her voice heard. However, she learned that it is, in fact, acceptable to speak up now and again.
Hulse looks up to Lucille Ball for everything she has accomplished, being an actress, producer, and doing a great deal of behind-the-scenes work for her shows.
Closer to her personally, the females in her family have inspired Hulse. "The various careers they've had and the paths they've forged for themselves inspire me," she said.
Her mom had a career path that has changed a lot from where she started versus where she wanted to end up. Her sister is into science and S.T.E.M., while her grandmother owned a business in the late '40s and early '50s, which wasn't very common.
"I think it's really cool in particular since that's kind of like the path that I want to take," said Hulse. "I want to run my own business and be my own boss one day."