Meet Jeffery James, RMU's newest police chief
MOON TOWNSHIP — If you find your way to the office of the new Chief of Police at Robert Morris University, the first thing you'll notice is the abundance of Captain America memorabilia.
The All-American superhero is everywhere: mugs, puzzles and figures are all peppered around his personal space in the Barry Center. While the Marvel hero and assorted Uncle Sams help paint a picture of Chief Jeffery James, the true scope of his patriotism isn't defined through the décor.
In addition to usual office staples, Chief James proudly displays pictures of himself defending a line of presidents in the United States. In addition to the photos, the side wall features his medals earned with the Secret Service, each signifying different acts of valor and honor for the country.
"I've always had the desire to run my own department," said James. "Growing up in Pittsburgh, I was always familiar with RMU. My best friend went here, so I knew the rich tradition. When the job was announced and I looked into Robert Morris and what's going on here with innovation, inclusion and responsiveness those were all things that spoke with me."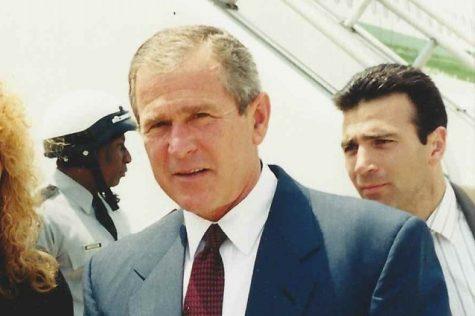 With the accolades and long history with security, many would be surprised to learn that James's career started as a teacher. He earned his bachelor's degree in Secondary Education from Clarion University and began teaching at the high school level.
"All I wanted to do growing up was either be a teacher or a be a cop, and I've been blessed to have done both," said James.
The time as a teacher wouldn't last forever, a new opportunity soon came knocking at James's door. Rather than seeking out a job in the world of national security, the industry quickly found him. Unlike most who train for the job, the Secret Service found James first.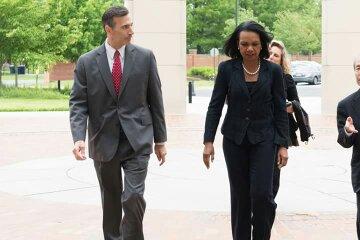 "When I was teaching, I became acquainted with an agent who put the bug in my ear about applying. I made the assumption then that they wouldn't have me because I didn't have the law enforcement or military background, but what I know now is that the Secret Service wants an intentionally diverse workforce."
Leaving his teaching career for national security, James would have a long 22-year career with the Secret Service. The job wasn't the average 9-to-5 and had many sacrifices, but the adrenaline of the position combined with the new opportunities for the Pittsburgh native made an experience he would never forget.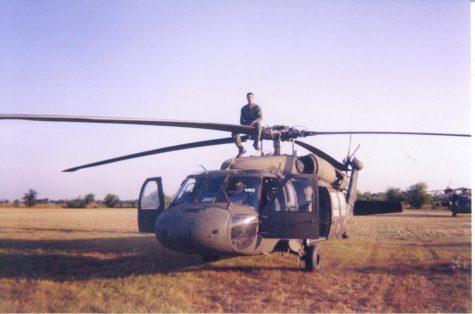 "Never really traveling as a kid, it was all so eye-opening," said James. "Whenever you get to go to a place like Italy where churches are 5,000 years old, and you remember that the United States is only 200 years old, it's very humbling."
In addition to the travel and honor of protecting one of the most important people in the world, James also learned a great deal about the security industry. His time in the Secret Service allowed him opportunities to pursue two Master's degrees: a Criminal Justice degree from Fort Hays State University and a National Security Resource Strategy degree from The National Defense University Eisenhower School.
After retiring from the Secret Service in 2018, James would put this education into action in Jackson Township. Taking the role of Director of Safety and Security for the Seneca Valley School District, he brought his knowledge of protecting presidents to an area that needed a new system.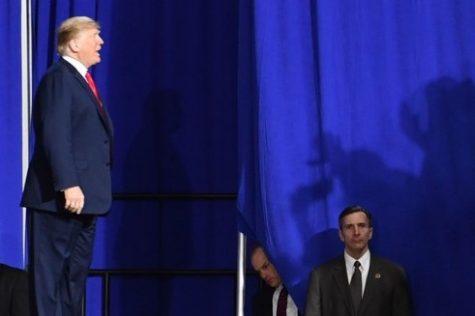 In accordance with Pennsylvania law, each school is required to name a Director of Security and the opportunity to create a police department if they chose. With the will and the way, James created a police force for the district to call their own.
"It required a lot of paperwork, a lot of checks and balances, but it was an exciting experience to bring something to the district that they hadn't seen before," said James.
Now serving as the Chief of Police at RMU, James wants to create a department that can help protect students and work with them to overcome hardships. The department will focus on community policing, training their officers to work towards rehabilitation rather than the punitive side of police work.
"When your 19 and 20 years old, you're going to make mistakes," said James. "They don't need to be life-crippling mistakes unless it is something so outside of the pale that we can't prevent putting you into the justice system. If you do small mistakes, we're going to help you fix them rather than punish you."
The desire to protect students goes both ways, as James and his department are ready to face any outside risks to campus.
"I want anybody who is going to send their child to Robert Morris to know that if anybody gets on this campus who wants to hurt their kid, me and my officers are going to get between whatever that is and kill it if we have to," said James. "If we can't we're going to die trying."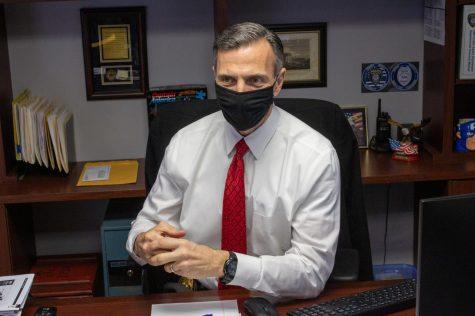 In addition to protection, James also wants to put emphasis on transparency with students. As criticism of police forces across the country continues to be fiercely debated, he wants those living or visiting campus to feel safe around the RMU Police.
He expects his officers to act with integrity when dealing with student issues, acting as pillars for the campus community. In the end, James wants members of the RMU Police to be a source to trust.
"If people don't trust you they will never come to you," said James. "I want students to come to us. I want them to let us know if they see something somewhere it shouldn't be. I want them to call if someone they knew has been abused and doesn't want to tell the story. I want people to feel comfortable coming to us and know that we are going to fix it."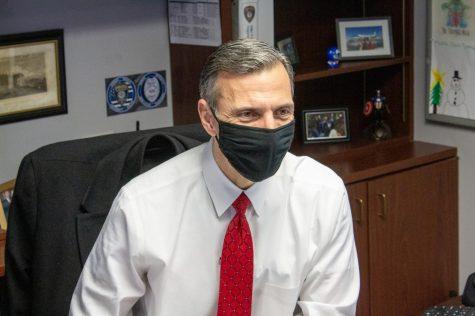 The job for Chief James is just beginning, but he hopes to make the Moon Township campus a safer place and lead a force that students can depend upon. After adjusting to life at RMU, he plans on expanding the force and searches for new ways to improve the Robert Morris experience.
"I really like the dedicated men and women that we have here," said James. "We do have some open spots that we are currently interviewing for to get to our full staffing. If there is one change that I could make, I think adding one or two more officers to our staff would be beneficial to everyone."